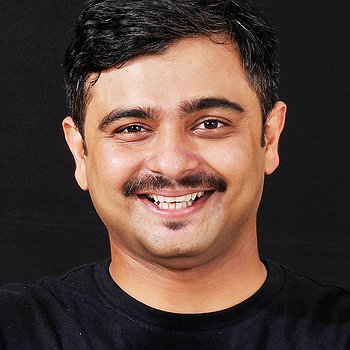 Vinayak Shastri
Certified Master Trainer
Services Offered
Basic Learning Course, Certified Leader Training, Certified Teacher Training, Online Coaching, Physical Laughter Clubs, Online Laughter Clubs, Corporate Programs, Senior Center Session, Special Need Groups, LY with School Children, Laughter yoga with special need people. Laughter Yoga with Police.
My Profile
QUALIFICATIONS:
Completed Shastri(B.A) from RSVP, Tirupathi.
M Sc in yoga was from SVYASA (Swami Vivekaanda Yoga Anu
sandhana Samsthan)
Certified Laughter Yoga Teacher under the guidance of Dr.Madan
Kataria, the founder Of Laughter Yoga since 2013
LAUGHTER YOGA EXPERIENCES:
Opened 60 new free social laughter clubs in Karnataka, Maharashtra, Gujarat, Delhi-NCR and Mdhyapradesh.
Conducted 120 free public seminars for creating laughter yoga awareness in Bangalore, Pune, Mumbai, Sangli, Chennai, New Delhi, Indore and Ludhiana.
Conducted laughter yoga sessions at prisons in Bangalore, Ballari and New Delhi
Conducted laughter yoga workshop at commando training centre in Bangalore and Indian army in Bangalore 2017-2018
Conducted Laughter yoga workshops for physically and mentally challenged organisation in Mumbai, Udaipur and Bangalore
Assisted Dr.Kataria in conducting 60 certified teacher-training courses from the month of March 2013 till date.