5 Day Certified Laughter Yoga Teacher Training (CLYT)
Laughter Yoga has spread rapidly across the globe due to the impact it has had on people's lives bringing them many benefits in a short period of time. More and more people want to learn and practise this unique method and become a LY Professional
This powerful technique instantly delivers the benefits of laughter adding to the huge demand for LY training. Already there are more than 25,000 LY Professionals in more than 100 countries. If you want to become a Certified LY Teacher, it is imperative that you undergo comprehensive training which will provide you with the in-depth knowledge and skills to lead LY sessions in different areas of application.
Learn From The Master
Your trainer Dr. Madan Kataria is the founder and creator of Laughter Yoga (1995) and is the main force behind the movement which has become a global phenomenon. For the past 25 years, he's not only teaching LY but, living laughter in daily life and inspiring millions worldwide.
This is your opportunity and privilege to learn from the Laughter Master which will enhance your knowledge and skills in the best way. With his decades of knowledge and experience, Dr. Kataria will teach you his deep understanding of the concept of LY. Everytime he teaches you will learn something new. He is very creative, imaginative and he always keeps on innovating and bringing new ideas, insights to his training. People say that every time they hear Dr. Kataria speak, they learn something new.
Objectives Of The Training
Bring more laughter into your life: you can't teach what you don't know. By teaching others you will automatically get laughter installed into your life.
Become a trainer: you will acquire the knowledge/skills and be authorized to train others as Certified LY Leaders.
Lead Laughter Sessions in many areas: learn to lead Laughter Sessions with companies, corporations, seniors, hospitals, schools and people with physical and mental challenges.
Cultivating Inner Laughter: LY is like a personal development program which is very important for your spiritual growth.
Who Can Do These Courses?
Anyone who wishes to bring more laughter and joy to their life
Yoga teachers
Alternative Healers and Therapists
Recreation Activity facilitators
Occupational Therapists & Health care professionals
Psychologists, Psychotherapist, Hypnotherapists and Psychiatrists
Marriage and family therapists
Doctors and Nurses, Health and Senior Care Workers
Social Workers and Counselors
Life coaches
Fitness trainers and sports coaches
School Teachers
Professional Speakers
Entertainment professionals
Actors, Singers and Comedians
Hospital and therapeutic Clowns
HR and Sales managers
Tourism professionals & tour guides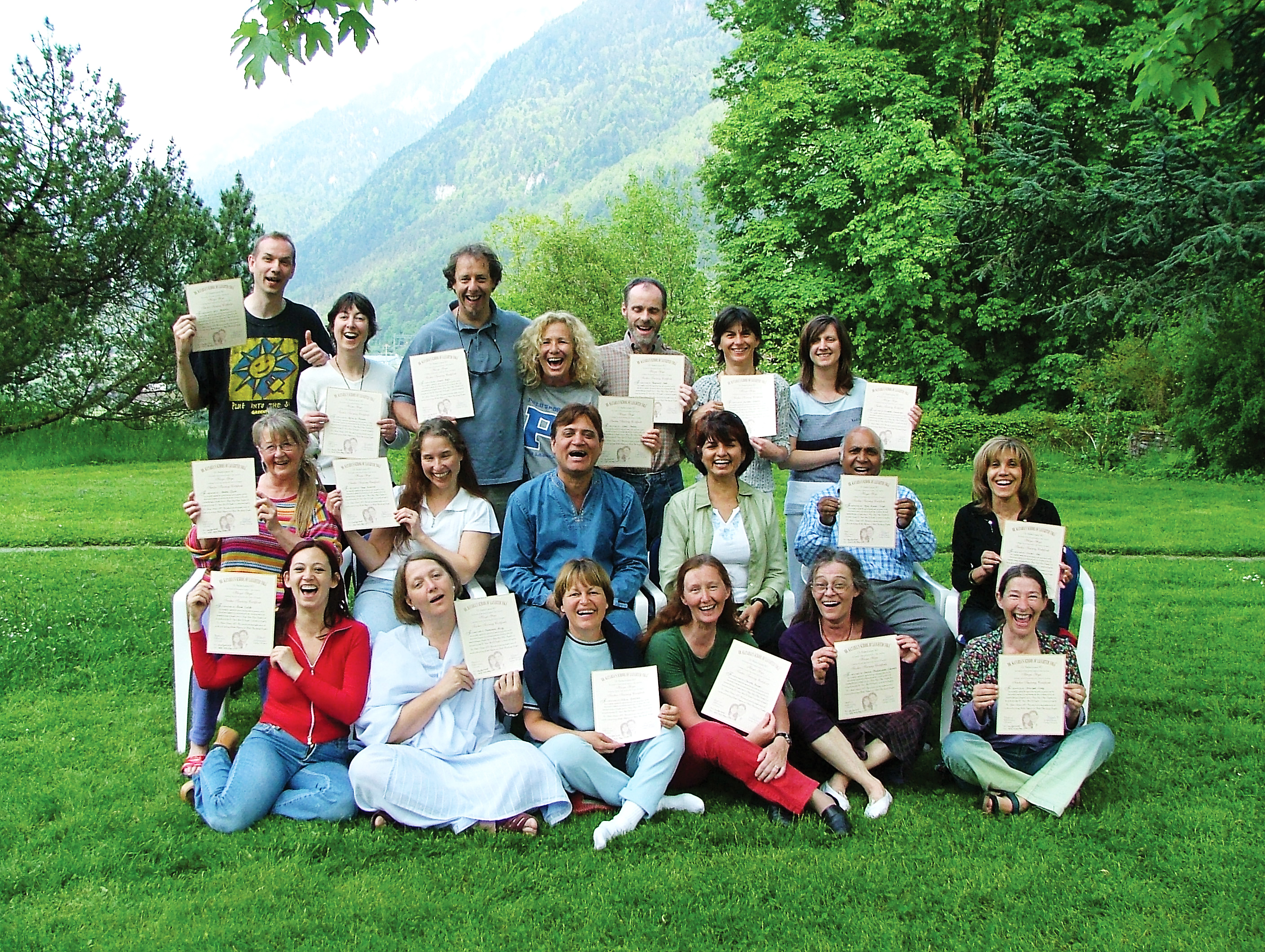 We are offering different levels of LY Training online. To be a teacher, you need to have completed the Basic Learning Course and Leader Training first. To find online training details, click here.
Date, Agenda, Training Fee, Food & Accommodation
Date: June 26-30, 2023
Language: English
| Time | Program Details |
| --- | --- |
| 09:00 AM - 09:30 AM | Registration, Logistics, Overview of the Training |
| 09:30 AM - 11:00 AM | Introduction, Objectives of the Training, show videos, Complete Laughter Session, LY Meditation & Relaxation |
| 11:00 AM - 11:15 AM | Tea/Coffee |
| 11:15 AM - 01:00 PM | 5 Unique features of Laughter Yoga and selection of buddies practicing basics, Student Practise Session, New Exercises |
| 01:00 PM - 02:30 PM | Lunch Followed by Rest |
| 02:30 PM - 04:00 PM | LY science of breathing and yoga connection with LY. Revision of 40 Foundation exercises plus new exercises |
| 04:00 PM - 05:00 PM | Yog Nidra Relaxation, Guidelines for writing your laughter story, Homework (Write your laughter story) |
| 07:00 PM - 08:00 PM | Dinner |
| Time | Program Details |
| --- | --- |
| 07:00 AM - 08:00 AM | Laughing Alone and Laughter Meditation |
| 08:00 AM - 09:30 AM | Breakfast |
| 09:30 AM - 10:30 AM | Sharing your laughter story |
| 10:30 AM - 11:30 AM | Complete Laughter Session with new exercises with student participation |
| 11:30 AM - 11:45 AM | Tea/Coffee |
| 11:45 AM - 01:00 PM | Laughter Yoga with School Children, Basic Guidelines, Benefits Video Presentation Laughter Exercises, Singing and Brain Gym Exercises |
| 01:00 PM - 02:30 PM | Lunch Followed by Rest |
| 02:30 PM - 04:30 PM | Laughter Yoga with Seniors, Basic Guidelines, Video Presentation Benefits. |
| 04:30 PM - 06:00 PM | New Exercises, Yog Nidra Relaxation Followed by Gibberish Workshop Drum Circle |
| 07:00 PM - 08:00 PM | Dinner |
| 08:00 PM - 09:00 PM | Gibberish Workshop |
| Time | Program Details |
| --- | --- |
| 08:00 AM - 09:00 AM | Breakfast |
| 09:00 AM - 10:00 AM | 5 Breathing Exercises from Yoga |
| 10:00 AM - 11:00 AM | 10 New Exercises with student practice session Laughter Yoga in the Business World |
| 11:00 AM - 11:15 AM | Tea/Coffee |
| 11:15 AM - 12:00 PM | How to start a Laughter club; what works what doesn't; organizational, networking and operational skills followed by laughter session. |
| 12:00 PM - 01:00 PM | Practicing 5 Benefits for seniors, school and business with buddies. |
| 01:00 PM - 02:30 PM | Lunch Followed by Rest |
| 02:30 PM - 04:30 PM | Yoga Nidra Instructions followed by Practicing Yoga Nidra instructions on buddies |
| 04:30 PM - 05:00 PM | Tea/Coffee |
| 05:00 PM - 06:30 PM | Open Practice session with introduction of new exercises from students. Laughology Movie |
| 07:00 PM - 08:00 PM | Dinner |
| Time | Program Details |
| --- | --- |
| 08:00 AM - 09:00 AM | Breakfast |
| 09:00 AM - 10:00 AM | What is Meditation? Types of meditation Laughter meditation |
| 10:00 AM - 11:00 AM | Training skills - How to organize and run public seminars, basic learning course, 2 days leader trainings, Marketing PR skills |
| 11:00 AM - 11:15 AM | Tea/Coffee |
| 11:15 AM - 01:00 PM | Creating New Exercises in a Group and presentation in groups |
| 01:00 PM - 02:30 PM | Lunch Followed by Rest |
| 02:30 PM - 04:00 PM | Practice session followed by Q & A |
| 04:00 PM - 04:30 PM | Tea/Coffee |
| 04:30 PM - 05:30 PM | Laughter Yoga Special Needs |
| 07:00 PM - 08:00 PM | Dinner |
| 08:30 PM - 10:00 PM | Talent / Fun night |
| Time | Program Details |
| --- | --- |
| 08:00 AM - 09:00 AM | Breakfast |
| 09:00 AM - 10:00 AM | Practice Laughing Alone and Breathing exercises |
| 10:00 AM - 01:00 PM | Practice session Prepare vision board/ Strategy, planning for LY, Mock Media Interviews, Recap, Q & A, Laughter Buddy Gift exchange, Mission Statement, Graduation Ceremony & Group Photos |
| 01:00 PM - 02:00 PM | Lunch |
Venue & Accommodation:
Venue: To be announced.
The City of Nashik is close to Mumbai International Airport. It takes approximately 4 hours to reach by taxi, bus or train. We can arrange a known taxi person to pick up from the airport. The charges will be approximately USD 75. Please let us know if you want us to arrange the taxi.
The approximate cost for two sharing room food and accommodation is USD 75-80 per person per night.
For single room it will be USD 100-110 per night with all meals. If you register for the training we will reserve the room for you. You can pay directly to the hotel when you come for the training.
If you have any questions, please contact call/WhatsApp: +91 888 456 7891
Visa Regulations: If you want to travel to India for trainings and workshops, you don't have to go the Indian embassy. You can apply for a tourist e-visa and complete the whole process online. Also, you don't have to mention anything about the trainings and workshops; all you need is mention your address of stay. As it takes time at the airport to get Visa -on -Arrival and involves a long procedure, you can easily get your e-visa at the following link:
Please note that we do not have COVID restrictions in India.
Please make sure you're fully vaccinated and you have the certificate.
Please click here to know about the documents required for e-visa.
The Immigration Officer may grant a single entry Tourist Visa-on-Arrival valid up to 30 days to the nationals of Finland, Japan, Luxembourg, New Zealand, Singapore, Cambodia, Vietnam, Philippines, Laos, Indonesia or Myanmar.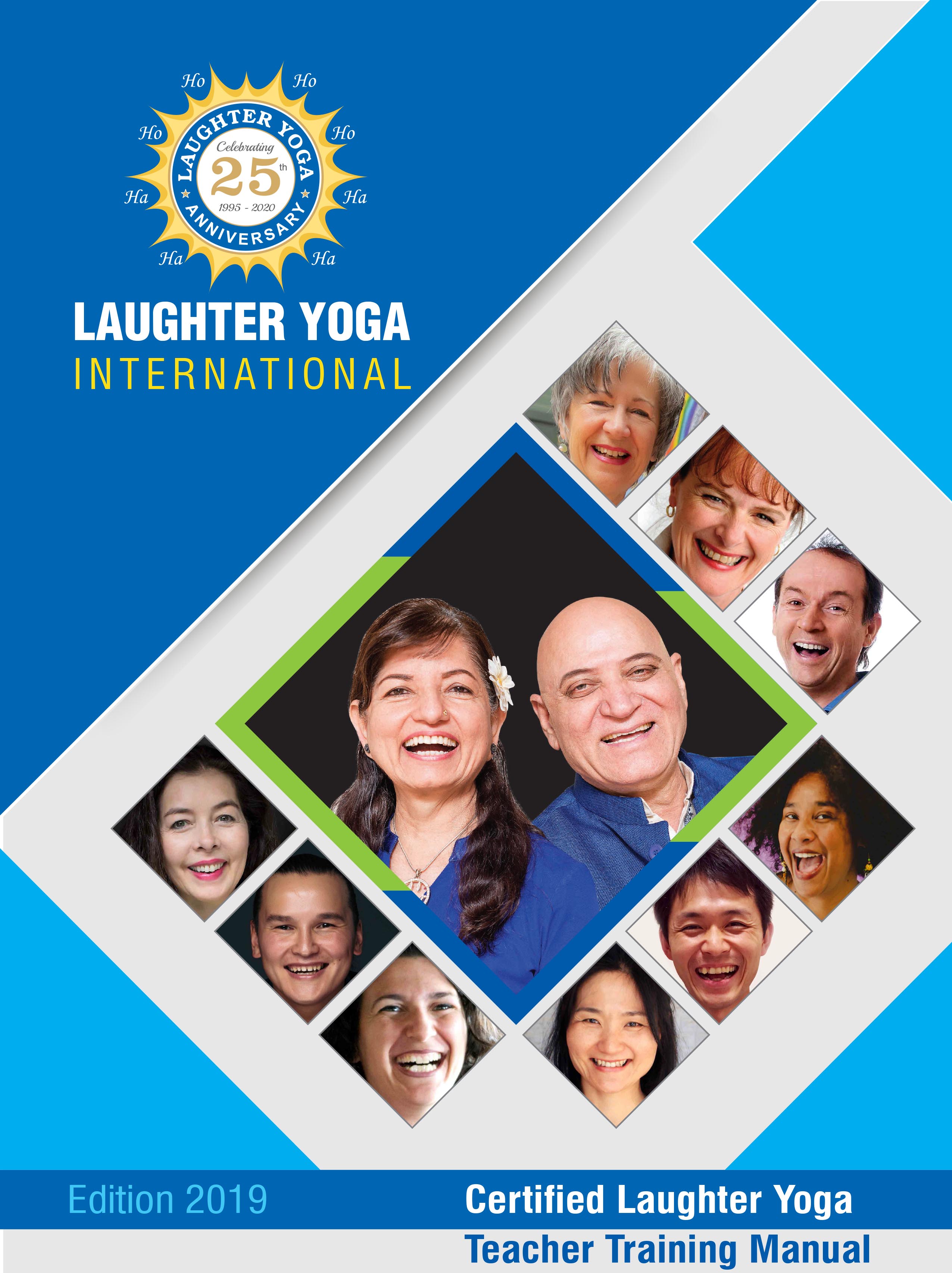 What You Will Receive
A "Certified Laughter Yoga Teacher" certificate
Bonus: One year ProZone Membership (continuing education for LY Professionals)
Teacher Training Manual (153 page pdf)
Leader Training Manual to give to your students (71 page pdf)
Dr Kataria's ebook "Laugh For No Reason"
e-Resource Pack Download: Containing valuable files: International news coverage, liability release forms, World Laughter Day banners (multiple languages).
Training Material: LY branded banners, brochures, business cards, standees and flyers for your training and workshops
LY Education resources: selected PDFs of research papers, Science of Breathing with Dr. Kataria (video and powerpoint presentation), video clips with schools, seniors and special needs.
LY in School books (PDF)
LY Media Kit: Press releases, World Laughter Day banners, placards, stock photos of Dr. Kataria and Laughter Clubs
For Training Fee or More details, please email trainings@laughteryoga.org
Your Trainers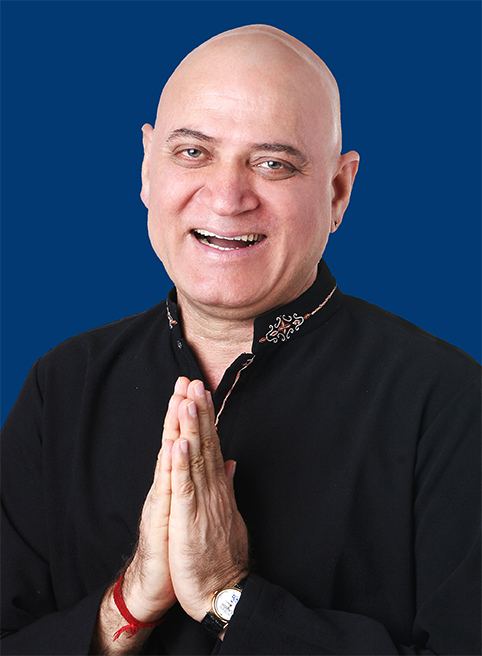 Dr. Madan Kataria, a medical doctor from Mumbai, India, popularly known as the 'Guru of Giggling' (London Times), is the founder of Laughter Yoga which grown into a worldwide movement with thousands of Laughter Yoga clubs in over 100 countries.

Dr.Madan Kataria from his 25 years of experience can teach you special guided techniques how to laugh all by yourself, with your family and your colleagues. Dr. Kataria is a keynote, motivational and inspirational speaker for companies, corporations and organizations all over the world. He is also a corporate consultant for holistic health, stress management, teambuilding, leadership, peak performance and communication skills.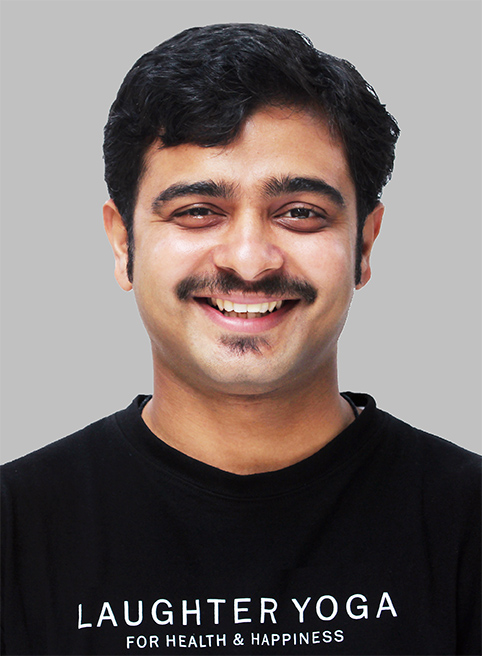 Vinayak Shastri is a Certified Laughter Yoga Teacher and Master Trainer, personally trained by Dr Kataria and has assisted him in International training for seven years. He has excellent facilitation skills to conduct corporate seminars. Also, he has conducted training and workshops in Japan, Hong Kong and China.

He completed his master's degree in traditional yoga from S-VYASA University, Bangalore India. He has conducted several online laughter yoga workshops. He has widely travelled all over India to set up free social laughter clubs and conducted seminars in prisons, schools, Indian army police and commando training centres.
For training fee and other details
Please Contact Us