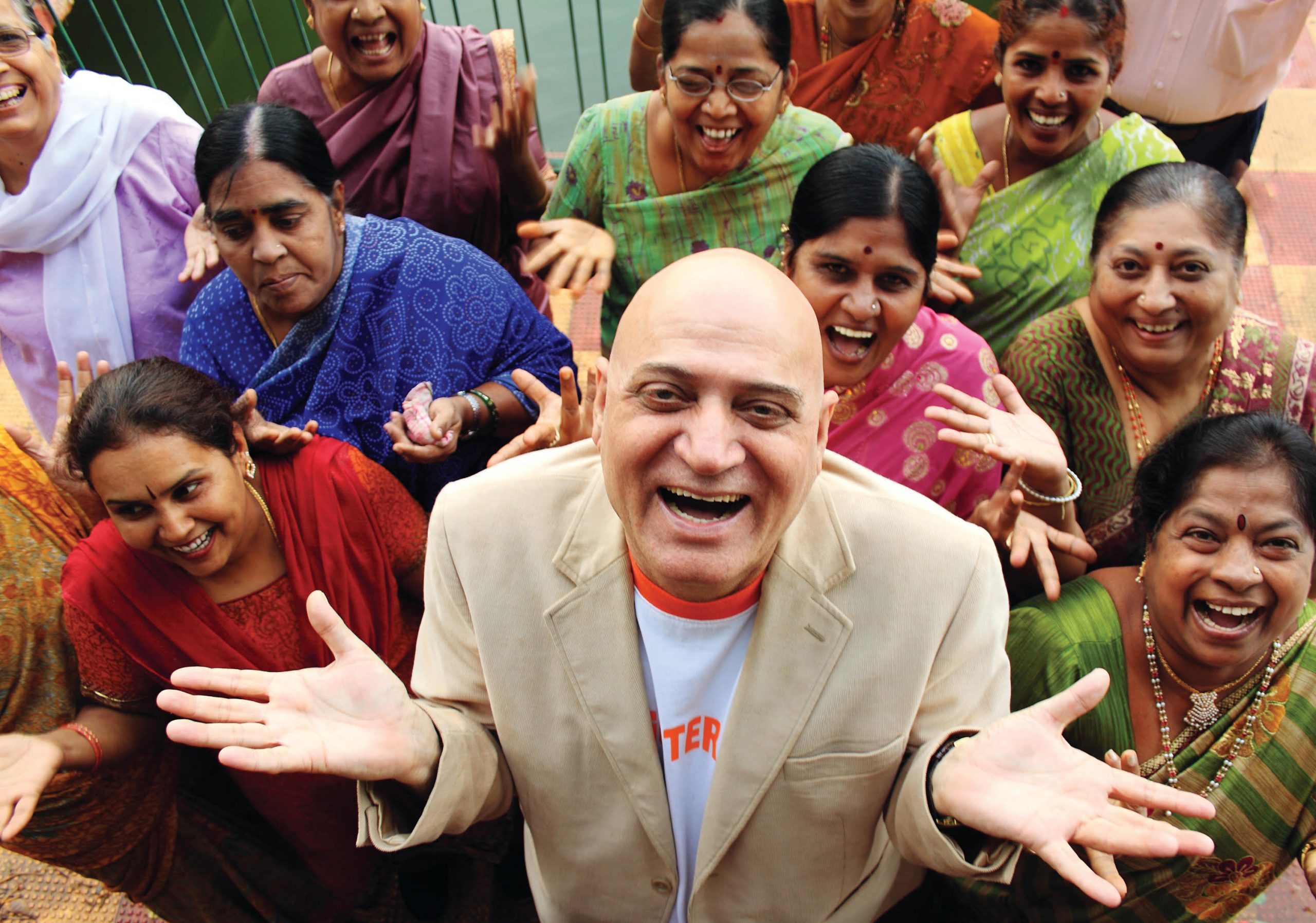 Laughter Yoga Training
Since Laughter Yoga is a unique concept, one needs to be trained as a Laughter Leader in order to facilitate a group through a Laughter Yoga session and meditation.
Laughter Yoga exercises are tailor made to meet the needs of different such as Social Laughter Club, Corporate session, Schools,Seniors, People with special needs.
There are 4 levels of training:
Basic Learning Course is designed to learn LY for yourself
Certified LY Leader is designed to where you become a LY facilitator
Certified LY Teacher Training you will learn how to train LY Leaders
Certified LY Master Trainer you will learn how to train LY Teachers
Basic Learning Course (BLC)
BLC is a one day in person experiential workshop or online over 6 lessons where participants receive a basic knowledge about LY and how it works as well as learn about the immeasurable benefits it provides for the body and mind. You will experience a LY session and Laughter Meditation. You will learn to laugh all by yourself as well as with your family and friends. You will also learn practical ideas on how to bring more laughter and joy into your life. Finally, you will learn how to get involved in Laughter Yoga practises on a daily basis.
Please click here to find the details.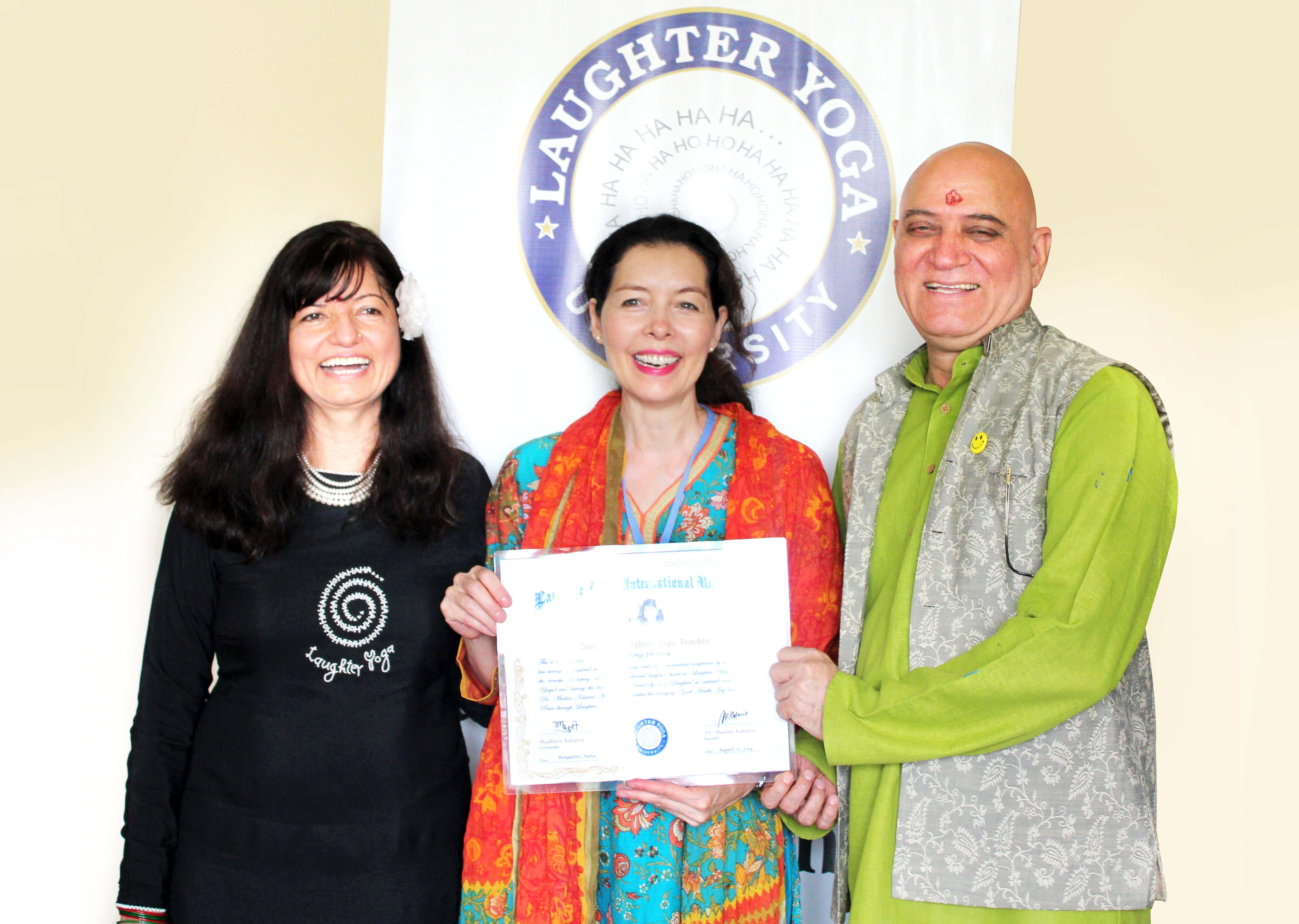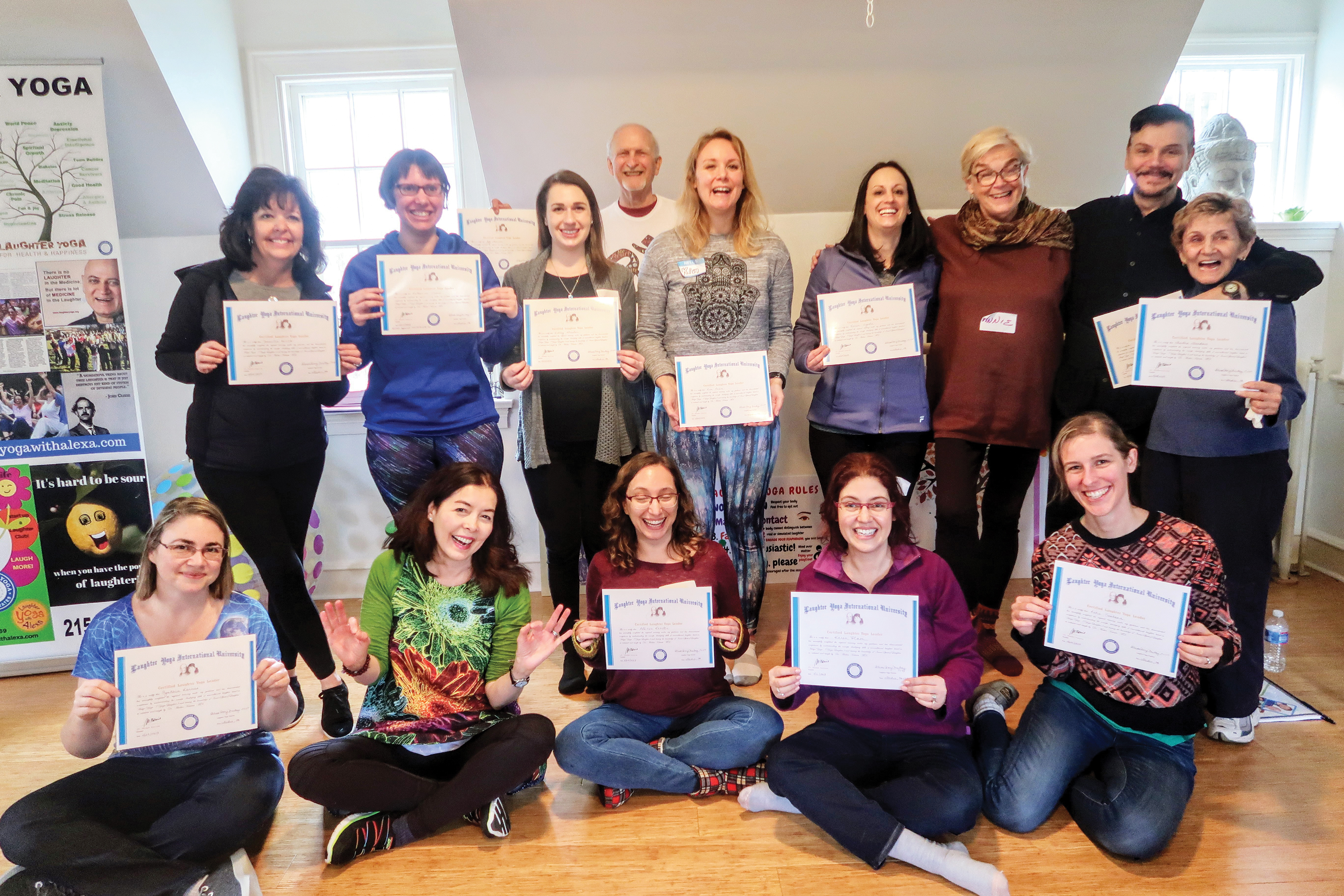 2 Day Certified Laughter Yoga Leader Training (CLYL)
This training is designed to learn the facilitation skills so that you can lead a group of people through a LY session and meditation.You can start a Social Laughter Club or lead a session with companies and corporations. You will learn the concept, history, philosophy and different steps of LY which includes 40 Foundation Exercises and how Laughter Meditation works. The training is run by Certified Laughter Yoga Teachers over 2 days or 12 hours. On completion, participants become certified as Laughter Yoga Leaders.
To find out more about Certified Leader Trainings around the world. Click Here
5 Day Certified Laughter Yoga Teacher Training (CLYT)
This is a 5-day intensive training course conducted by Dr. Kataria and certified Master Trainers. As a certified LY Teacher, you will receive in-depth knowledge and skills to lead LY sessions in different areas of application.
This course is 40 hours in duration over 5 days
What you will learn in Certified Teacher Training
During the course, you will learn how to lead a group of people through simulated Laughter Yoga Techniques developed by Dr Kataria, and skills of converting this simulated laughter into real infectious and spontaneous laughter without using jokes, comedy or humor.
You will learn the powerful technique of Laughter Meditation, where you do not have to make any effort to laugh, and yet laughter flows like a fountain. You will also learn how to do LY all by yourself.
You will learn marketing, promotion, PR skills and how to create a core group to build your Social Laughter Club and develop your leadership skills.
After completing this training, you will be able to train others as Certified Laughter Yoga Leaders, start a Laughter Club, lead sessions for corporates, companies, hospitals, schools, colleges & universities, aged care homes, prisons, children with special needs etc.
Find out more about Teacher Trainings by Master Trainers Worldwide Click Here
To find out more about Certified Teacher Trainings by Dr Kataria in India Click Here.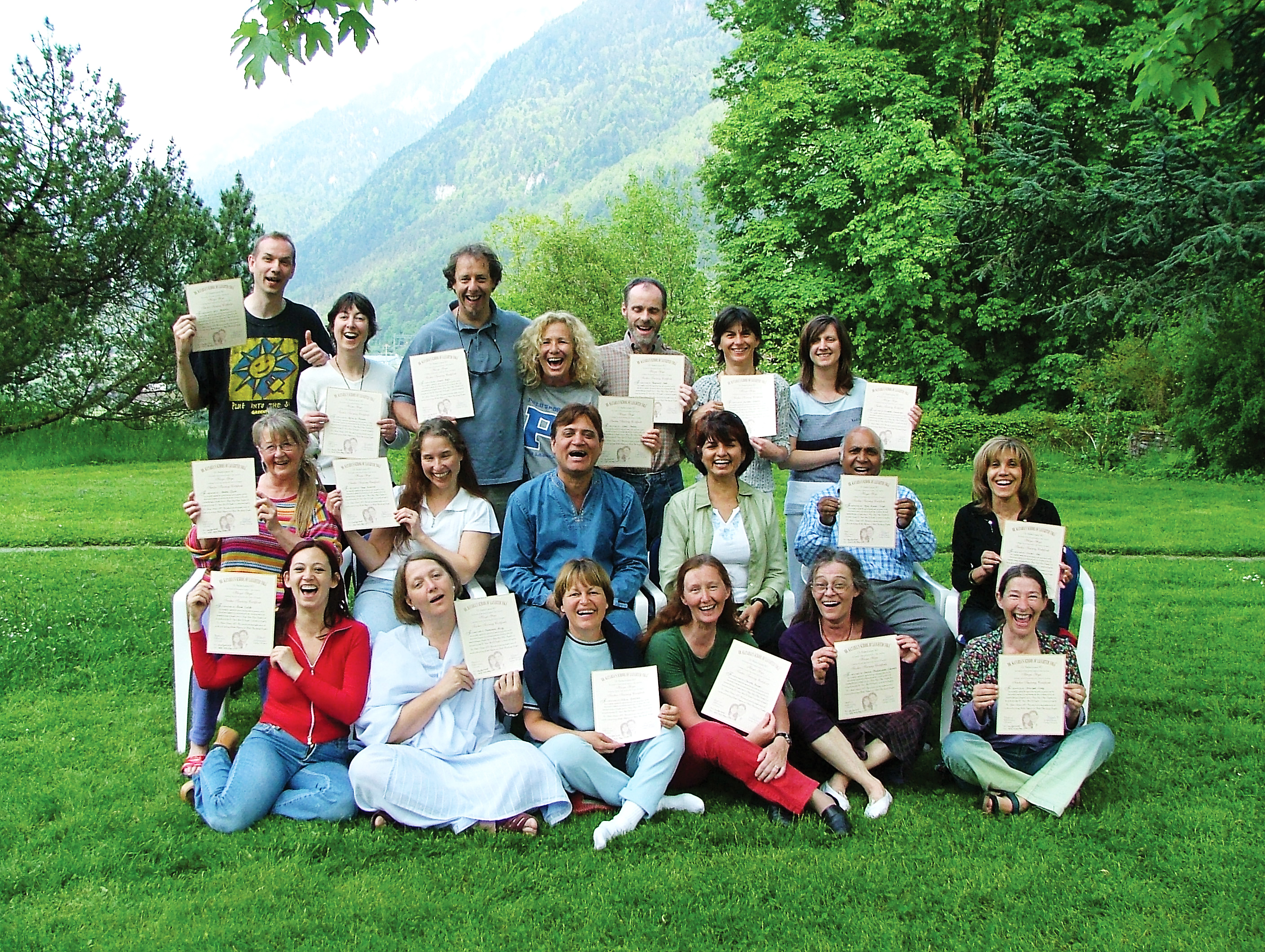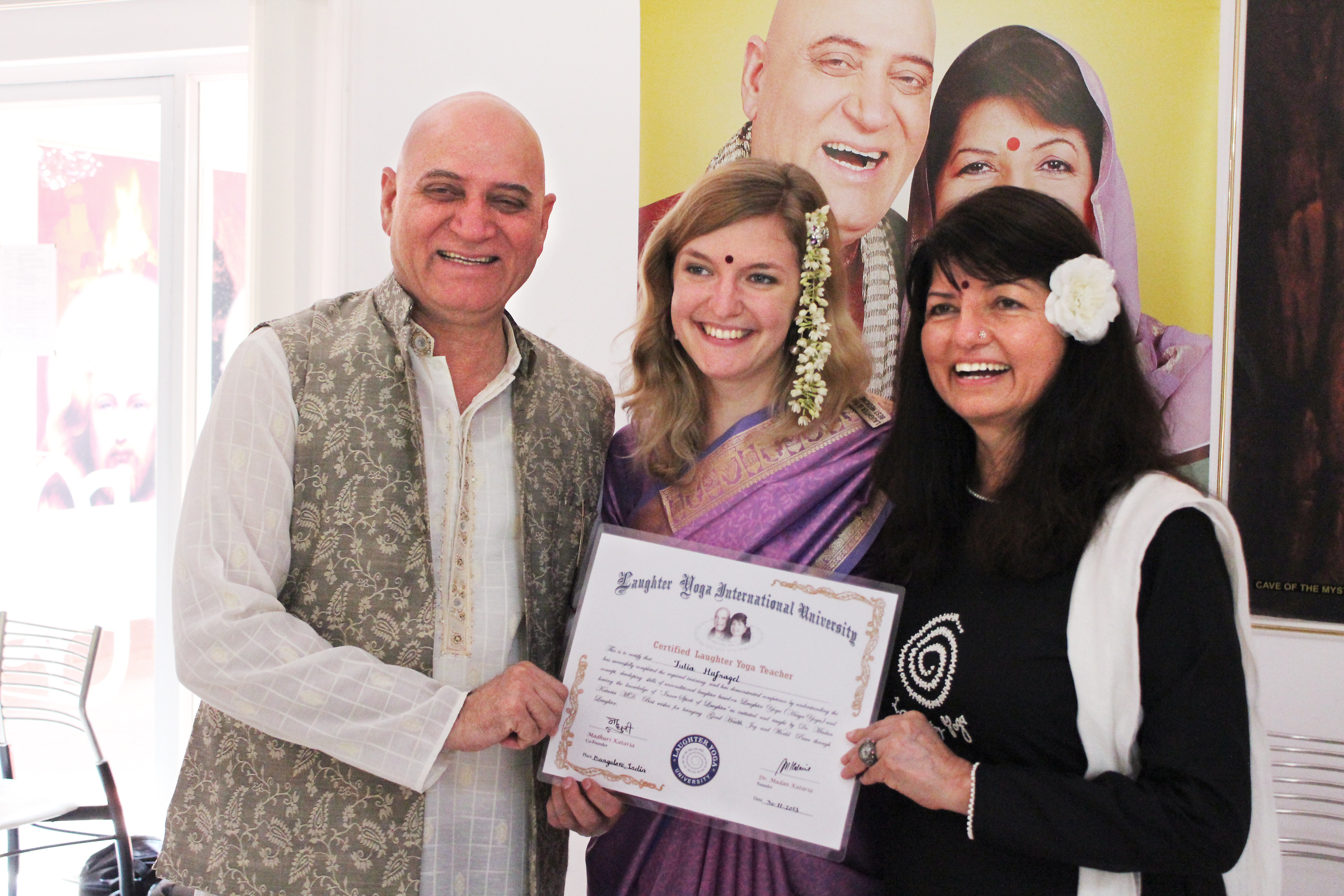 Who Can Do These Courses?
Anyone who wishes to bring more laughter and joy to their life
Yoga teachers
Alternative Healers and Therapists
Recreation Activity facilitators
Occupational Therapists & Health care professionals
Psychologists, Psychotherapist, Hypnotherapists and Psychiatrists
Marriage and family therapists
Doctors and Nurses, Health and Senior Care Workers
Social Workers and Counselors
Life coaches
Fitness trainers and sports coaches
School Teachers
Professional Speakers
Entertainment professionals
Actors, Singers and Comedians
Hospital and therapeutic Clowns
HR and Sales managers
Tourism professionals & tour guides