Laughter Yoga in Bangkok – Thailand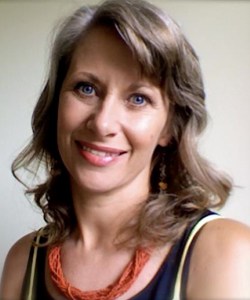 Susan Dustin, Melbourne: I have been a full time, non-salaried volunteer worker for 35 years in 25 countries – The longest time being in Thailand. I have been doing Laugher Yoga for the past 5 years after the health ministry of Thailand asked me to conduct a workshop on 'Humor in the Workplace' for 300 healthcare providers. I learnt a lot from the Laughter Yoga website and Youtube and put together a program for my fellow co-workers at a hospital I volunteer at and they loved it immediately.
The big day of my debut, I was awoken by a phone call to inform me that my father had just passed away! Can you imagine how I felt? Laughter was the last thing I wanted to do. However, I decided to 'fake it till I made it' and go and put this so called laughter to the test! I told no one what had just transpired. Miraculously I was able to help conduct a three hour workshop with incredible success. When you say that laughter is the best form of meditation, it is so true.
I couldn't think of my sorrow, at least temporarily, and was empowered to focus on sharing happiness and joy through playful and informative laughter to the attending group. It worked! Since that day I have taken laughter on a regular basis into all sorts of settings. I host corporate workshops and yet most of my laughter work is all voluntary. I have done hundreds of sessions in the neediest of settings, usually dressed as a clown. I witness daily how laughter transcends all barriers, be it language, cultural or any other. As a solo volunteer, through Laughter Yoga, I have found a way to help heal the world's pain powerfully.
The 'Bangkok Laughter Yoga Club' founded in July this year at Urban Yoga Studio, in the heart of Bangkok hosts laughter and self-growth developmental sessions on the first and third Sunday of each month. Large parts of each program are aimed at creating loving, positive and inspired attitudes to help participants not only cope better with daily stress, but to build more fulfilled, healthier and happier lives. Within each session we address different topics incorporated through Laughter Yoga exercises. Some examples include, self-talk, self-worth, creativity, success and constructive attitudes.
Our sessions run from 4:00 to 5:30 p.m. and are hosted in English and Thai simultaneously. The venue boasts a relaxing, comfortably air-conditioned and pleasant atmosphere, and thus provides a great break from the hustle and bustle of city life.
For further details, please contact:
Dusty: 66 (0) 832945342
Pat Lillithun: 66 (0) 859101687
For regular updates click: https://www.facebook.com/pages/One-Life-at-a-Time-Love-n-Laughter/206586562685815
For directions to Urban Yoga Studio click: https://www.facebook.com/UrbanYogaStudio/info