Laughter Yoga Helped Me Cope With Difficult Times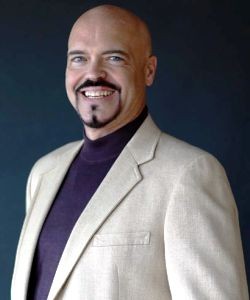 Gary Hahn, USA: For me, the sound of laughter has all not always been pleasant. As I lost my father at age 1, and my mother at age 12, I spent a large majority of my childhood in an orphanage. Unfortunately, the laughter was often directed towards me by being made fun of at school and at the orphanage. I chose to overcome this bullying by developing myself physically. I later transformed the initial feeling and sounds of 'negative laughter' towards me to one of 'creative laughter' in the midst of funny situations!
In 1997, I met with a serious car accident – my Toyota Corolla ran head-on into an out-of-control 41 ton rock truck! I went through 6 surgeries with 3 broken limbs and a critical case of double pneumonia. It was a scary experience, but I was able to survive the accident and learn how to walk and function again. I learned how to deal with the medical profession, legal and insurance aspects, employment and financial responsibilities, as well as tending to my own personal family needs. The sound of laughter was often heard throughout my miraculous recovery. Indeed, laughter was a friend of mine during these difficult times.
I have always had a love for the environment. I created a character called SWAMPY, which as an acronym stands for Soils, Water, Animals, Mankind/Womankind, Plants & You ! I visit schools, businesses and organizations and talk about the values of clean water via healthy wetlands and watersheds in the USA and Internationally. As a recent Certified Laughter Yoga Leader graduate, I plan to start a Laughter Yoga Club for the environment to generate awareness among kids, families and citizens of our Planet.
To Learn about Planet Swampy, Go to www.planetswampy.com
For Laughter Yoga & the Environment Presentations for schools, organizations, etc., email Gary at planetswampy@gmail.com