I Laughed Away All My Troubles!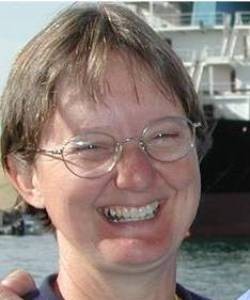 Marcia Wyman, USA: I used to run my own archery business for 25 years, but last year on July 24th I had a strMarcia Wyman I Laughed Away All My Troubles! oke that incapacitated my left side totally and I spent 4 days in the hospital. The prognosis was that I would have more strokes in the future and that I'd have difficulties with my left side. Needless to say, my archery business had to be closed. However, I saw a documentary on the Laughter Movement and thought "won't it be nice to laugh away all my troubles!" Soon after, I got the opportunity to attend a Laughter Yoga Leader training program and I felt the changes over the weekend, both physically and mentally – I was so pleased with the results that I started the business of the New England Center of Laughter.
We first sponsored the first World Laughter Yoga Day and later started the clubs and offered different programs. This past October, when we did the one week Laughter Yoga Teacher Training program with Jeffrey Briar, I again, could feel therapeutic benefits from the laughing and breathing sessions even though, by that time, my left side was 85% back to normal and I had laughter programs 4 days a week in which I also continually gained benefits. I even saw the benefits that others received, for example: At one program through Adult Education, the participants were confined to wheelchairs, but after a 6 week laughter program, they were able to move better and more often, were more assertive and creative.
We have two Laughter Yoga clubs in Concord, NH USA now and hope to start a "Family Laughter Yoga club in the near future in Bow, NH USA. In the spring time, we also hope to offer one in the local park through the Parks and Recreation Dept
Our programs are:
In April 2011, on Tuesday evenings, our first club started at the Racquet Club Yoga room at 7 pm for the evening crowd. In September, we started one at the Center for Health Promotions
conference room at 12:15 pm for the noon-time crowd. Both are free and open to the public. The participants vary from a young refuge couple from Tibet with an interpreter to a group of high school students that came "out of curiosity". We have between 3 and 20 people each week.
We follow your program with various stretches, warm-ups, laughter exercises, Laughter meditation and relaxation. All ages and both sex. We have had a 5 year old come with his mother and we have had mothers come with their retired off-spring! Participants found a significant drop in blood pressure; they sleep better, end arguments with a laugh and have a better outlook on life.
We also do programs on therapeutic Laughter which started in December 2010 and we have done presentations for various sponsors including the Payson Cancer Center, Senior Wellness Program, Concord High School and a few "Hoot Camps" to boot over the Holiday Season! We have done a program with the Fish and Game for over 250 (bit off too much!) and a program with 35 nurses and we have sat alone in a chapel (interesting place to have an introduction to Laughter Yoga) and had one person show up at the retirement facility.
Marcia E. Wyman
New England Center of Laughter, llc
109 School St. Concord, NH USA