Is Your Life Stressed Out? Would You Like More
Joy, Laughter, And Happiness?
If Yes, Laughter Yoga Is The Right Choice For You.
Online Certification Course By Dr. Madan Kataria Begins June 19, 2023.
Reserve your seat now!
Six Lessons | 1-hour Duration Each
Live at 8:00 am India Time | Video Recordings Available
Get Program Certification | E-Books | Audio & Video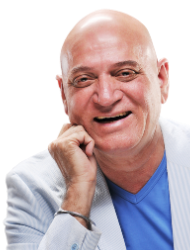 Online Coaching by the Founder
Dr. Madan Kataria, is a medical doctor and founder of the Laughter Yoga Movement, which has spread to over 120 countries. He has been featured in numerous international publications and television shows.
Reserve your seat now! The next course begins on June 19, 2023
(For USA/CANADA: June 18, 2023)
Benefits of Laughter Yoga
Your brain cannot differentiate real laughter from intentional laughter, and you still get all the benefits!

Laughing for 10-15 minutes will release endorphins and serotonin into your bloodstream, which will naturally make you feel relaxed and happier!
Improving your mood and overall well-being
Boosting your immune system
Reducing stress and tension
Burning calories and improving cardiovascular health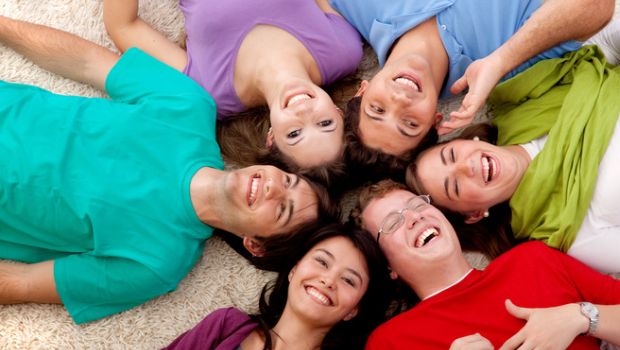 How Do You Get These Benefits?
These courses are designed to cultivate more laughter and joy in your life by
practising fun, simple and easy-to-learn laughter exercises.
WHY do you need to laugh more?
HOW can you stay motivated and energetic throughout the day?
WHAT are all the essential health benefits of laughter?
WHEN is the right time to laugh during the day?
Take part in our unique 40-day laughter challenge
Join the Free International Daily Laughter Club on Zoom
Reserve your seat now! The next course begins on June 19, 2023
(For USA/CANADA: June 18, 2023)
What will you learn in the course
Session 1:
Objectives of the Basic Learning Course
Difference Between Basic Course and Certified Leader Training
History of laughter yoga
What is laughter yoga?
Practice
Laugh your way to health and happiness with these latest and trending laughter exercises
Session 2:
What makes laughter yoga better than humour, jokes, and comedy? This will change your attitude towards laughter once you understand these five key reasons!
Practice
Take your laughter to the next level with these popular and latest laughter exercises.
Session 3:
The vital link between yoga and laughter. Why laughter and yoga are inseparable components of a healthy lifestyle.
Practice
Yoga Nidra - a powerful relaxation technique
Check out these latest laughter exercises to get you laughing like never before.
Session 4:
Voluntary v/s Real Laughter - Discover why your brain cannot differentiate real laughter from fake laughter, and how you can still benefit from it!
Practice
Cultivating four elements of joy - Singing, Dancing, Playing and Laughing
Practising the steps of the all-time popular Bollywood Laughter Yoga Dance Music.
Make your laughter muscles tickle with a variety of new laughter exercises.
Session 5:
Find out why laughter yoga is becoming increasingly popular across the globe as well as its health benefits
Practice
Boost your creativity 10x with these new laughter exercises.
Session 6:
Learn how to practice laughter yoga alone - guided techniques
Make your daily chores a lot more enjoyable by incorporating laughter into your daily routine
A few strategies that will help you bring more laughter into your life
Assess the laughter quotient again and compare it to the previous assessment
Practising the steps of the all-time popular Bollywood Laughter Yoga Dance Music
IMPORTANT: Please note that this Laughter Yoga Basic Learning Course is for personal use only. If you wish to teach or start a Laughter Yoga Club as part of your professional career, you are also welcome to join the Certified Laughter Yoga Leader Training Program, which continues with 6 more lessons.
Get Certified
YES! You will receive participation certificate
on completion of this course
On completion of this course you will receive download of:
E-book (PDF): Basic Learning Course
Video (MP4): Laughter Yoga Exercises
Audio (MP3): Yoga Nidra Instructions
Reserve your seat now! The next course begins on June 19, 2023
(For USA/CANADA: June 18, 2023)
Date and Time
Basic Learning Course (6 Lessons)
June 2023:
19th, 21st, 23rd, 26th, 28th, 30th
USA/CANADA:
June 2023:
18th, 20th, 22nd, 25th, 27th, 29th
Certified Leader Training (12 Lessons)
Additionally to the 6 lessons of the Basic Learning Course, this course continues with 6 more lessons on the following dates:
July 2023:
3rd, 5th, 7th, 10th, 12th, 14th
USA/CANADA:
July 2023:
2nd, 4th, 6th, 9th, 11th, 13th
8 am Indian Time | Duration: 60 Minutes
Timezone for India, Australia, New Zealand and other Asian Countries
| | |
| --- | --- |
| 6:30 am | UAE |
| 9:30 am | Thailand / Indonesia / Vietnam |
| 10:30 am | Malaysia / HongKong / Singapore / Philippines / Taiwan |
| 11:30 am | Japan |
| 12:30 pm | Australia |
| 2:30 pm | New Zealand |
Timezone for USA, Canada and South America
| | |
| --- | --- |
| 7:30 pm | PST/PDT |
| 8:30 pm | MST/MT |
| 9:30 pm | CST/CT |
| 10:30 pm | EST/ET |
Note: The video recordings of all sessions will be available to watch during the course.
All training materials can also be downloaded if you can't attend.
Who can do this course?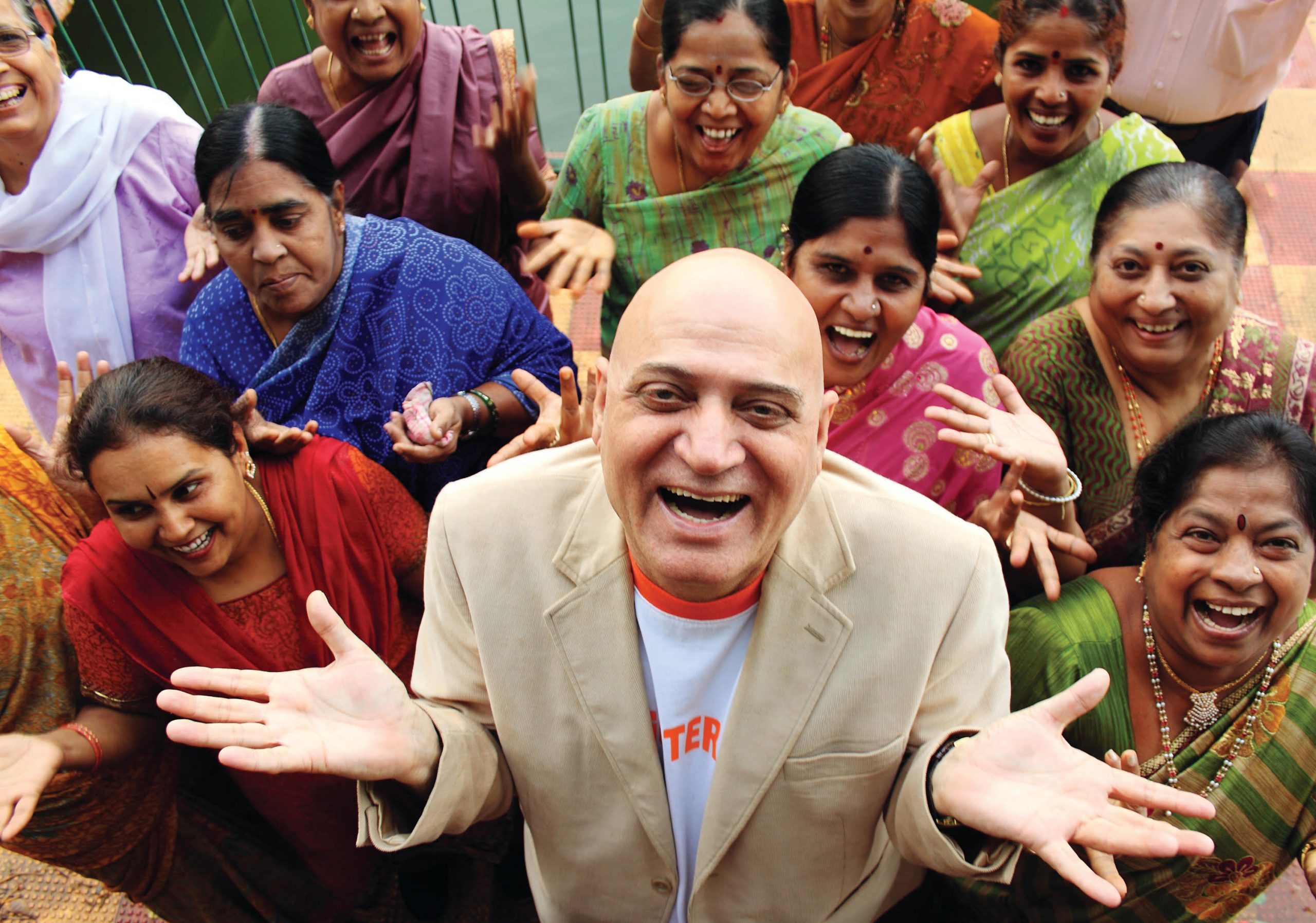 Anyone who wants to bring more laughter and joy in their life
Stress, anxiety and depression
Cancer patients.
Introvert and shy people
Long term chronic diseases
Psychologists
Fitness trainer
Alternative therapists
Social workers/Healthcare workers
Yoga practitioners and teachers
Recreation activity facilitators
Occupational therapist
Professional speakers
Actors/singers/clowns
Those dealing with addictions
Business and HR Professional
Your trainers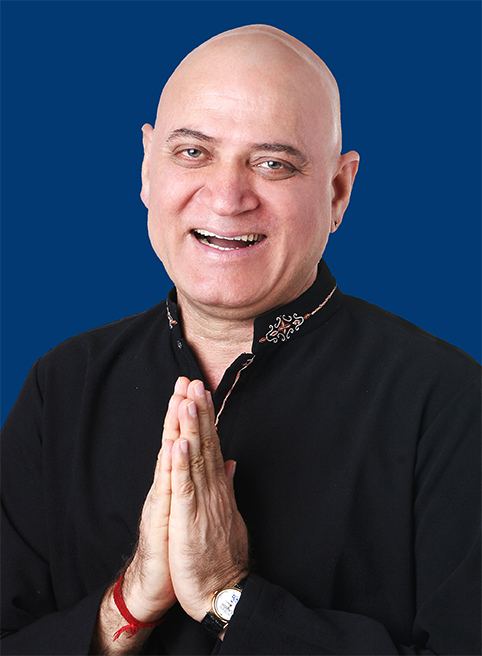 Dr. Madan Kataria founded Laughter Yoga in Mumbai, India, in 1995 and is known as the "Guru of Giggling" (London Times). Over 120 countries have laughter yoga clubs, which has grown into a worldwide movement. Dr. Madan Kataria has 25 years of experience teaching you how to laugh on your own, with others, and with your family and colleagues.

Dr. Kataria provides keynote speeches, motivational and inspirational talks for companies, corporations and organizations worldwide. He also provides corporate coaching in holistic health, stress management, team building, leadership, peak performance, communication and leadership skills.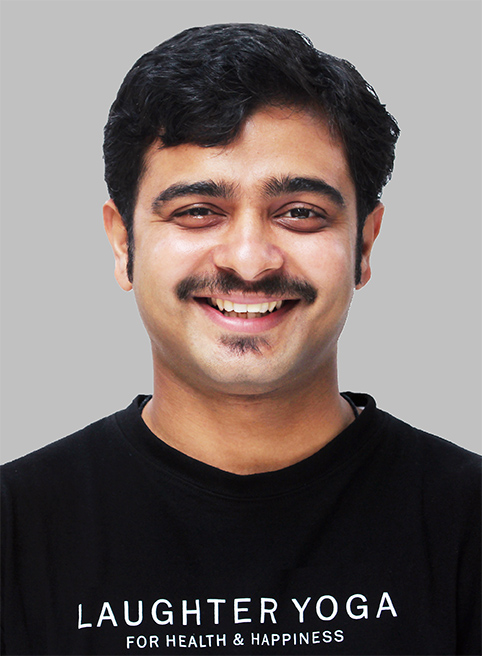 As a Master Trainer and Certified Laughter Yoga Teacher, Vinayak Shastri has assisted Dr Kataria with international training for seven years and has been personally trained by Dr Kataria. He has excellent facilitation skills to lead corporate seminars. Additionally, he has conducted workshops and trainings in Japan, Hong Kong, and China. He has earned a master's degree in traditional yoga from S-VYASA University, Bangalore, India.

Aside from creating free social laughter clubs all over India, he has presented seminars in prisons, schools, Indian army, police and commando training centers.
Still Wondering if the Program is for YOU?
Please View The Testimonial Videos Below
Become a Certified Laughter Yoga Leader (CLYL)
Become a Certified Laughter Yoga leader and start a Laughter Club. Join the growing Laughter Yoga community and lead sessions in corporations and companies, schools, fitness centers, yoga and senior centers, and public events.
It is the next step in your training after the basic learning course. In this course, you will learn how to lead a group through laughter yoga and meditation.
Basic Learning Course + Certified Leader Training Combo (12 Lessons)
Register and Pay
Basic Learning Course (6 Lessons) USD 99
Basic Learning Course + Certified Leader Training Combo
(12 Lessons) USD 274
Frequently Asked Questions