Seniors In Poland Laugh For Good Health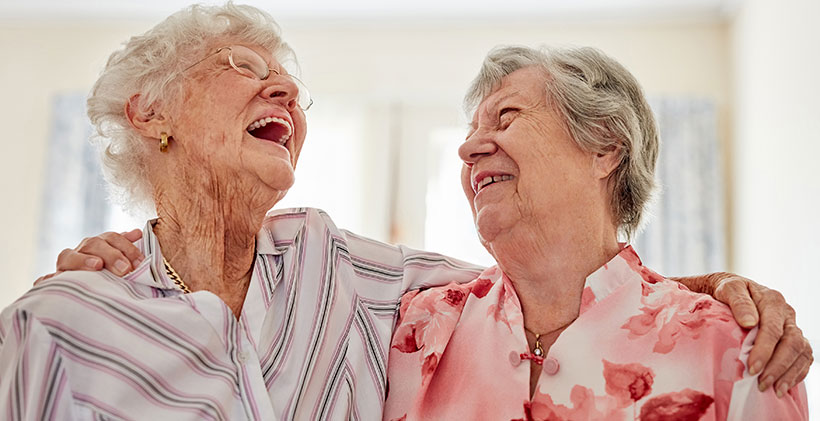 Piotr Bielski, CLYT: Following my mission of sharing more love and laughter in Poland, I offer free Laughter Yoga sessions in places where people believe it is impossible to laugh - such as prisons, closed houses for young people with criminal record or mental hospitals.
Recently, I conducted a Laughter Yoga session for seniors at a nursing home in Warsaw, which was quite a challenge as most of the them were above 80. Keeping that in mind, I could not do much physical activity with them, and had to tailormake the program for their specific needs. As the numbers were large, clapping, laughter cocktail, and greetings on chairs worked perfectly well. They also enjoyed my drumming and singing songs like ho ho ha ha ha. Several ladies sang a joyful song from the times before the second world war whose words told about the joy of laughter which makes life easier.
It was hard to believe that some people were over 90 years old with such good physical and mental fitness. In fact, Ms. Stasia who is more than 100 years, had with me an interesting conversation about the fact that there is nothing to be afraid of "insincere laugh," and agreed that fake laugh is better than none. Some seniors were deaf and mute and my exercises were translated for them using sign langauge. It was a very successful session and I want to go back there to laugh with them and learn more on how to maintain their good health and performance.