Laughter Yoga With Mentally Challenged Children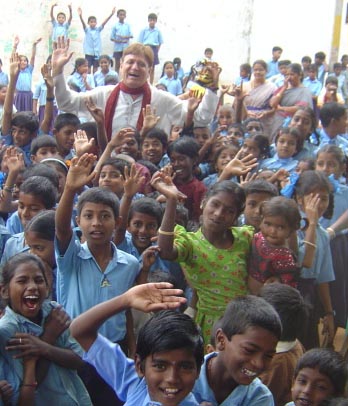 Since three months I've been working with mentally challenged kids in Ankara. This group consists of children suffering from Autism and Downs Syndrome. At first it was hard to control the actions of the group, but after a few sessions I noticed that the kids were feeling better and happier. Initially, our session was for 45 minutes, but after seeing the improvement we decided to make it for 3 hours.
One of the most impressionable experiences for me during these sessions was that even kids who were depressed showed a keen interest in attending the session. At the end of the session they all continued to laugh. In fact, the school administration told me that I'm the only teacher who was able to work with these kids for a long time at a stretch. Now I've great communication with my kids and also with their families who thanked me because they realized the great improvement in their children's behavior.
Highly inspired we have decided to have these laughter sessions every week for three hours. We will also be having a laughter session for the school staff as well as the families of these children.
P.S: I have cancer for the last 12 years and Laughter Yoga has helped me to feel good. Even the lymph edema in my arms is getting better, therefore I'm planning to organize laughter sessions for people with cancer.
Laughter is the best medicine
Eser BAKIM
Laughter Yoga Leader