Laughter Yoga with Children in Uganda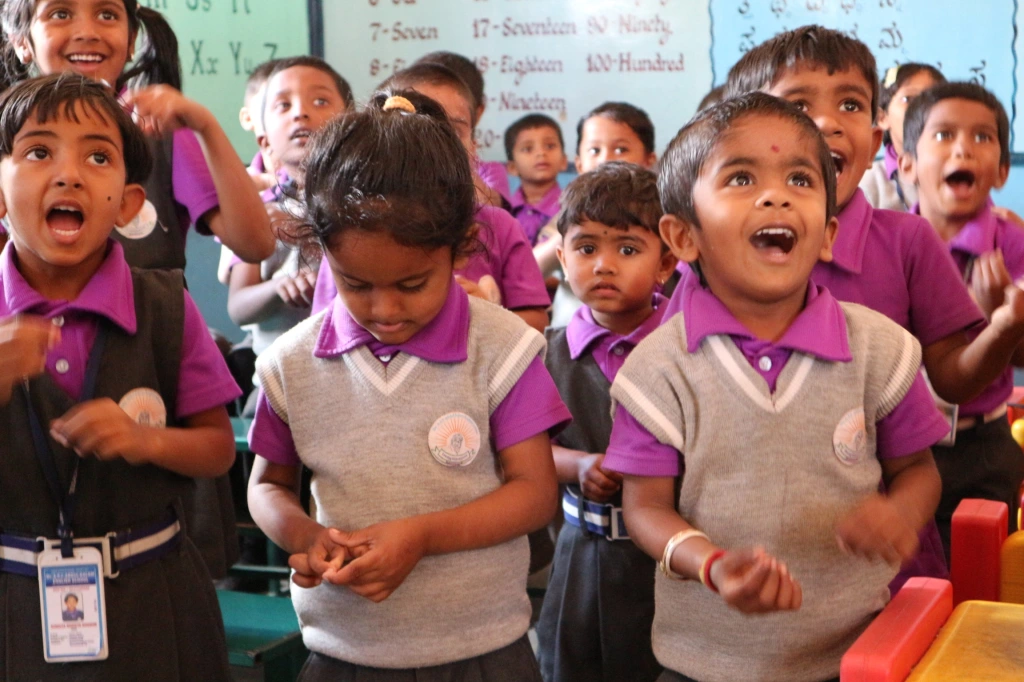 Certified Laughter Yoga Teacher, Barbara Veale Smith, recently returned from Uganda, where she spread Laughter Yoga, Dancing, Singing & Playing to children as part of her visit with the International Children's Network. Read below for this inspiring, amazing story and beautiful photos. The photos include Lion Laughter in a country where the lions really do roar; Elephant Laughter; Playing with children in Uganda's capital, Kampala; A Photo with her son Conor & her husband Mark; and the four girls that we sponsor in Uganda - from left to right Shanice, Anita, Jackie, our daughter Tara, and Josephine. Laughter Yoga is Creating World Peace, one Country and one Laugh at a Time.
Barbara Veale Smith, USA: I was in the village of Mbale, Uganda with my husband and two children in September 2010 as part of a service trip sponsored by the non-profit organization "International Children's Network" (also known as ICN). ICN educates people about the needs of orphaned and abandoned children all over the world, providing people with an opportunity to provide education sponsorships. In Mbale, about 100 or more children had gathered in order to greet the ICN Team and find out about the possibility of education sponsorships for children in this village, and to see if a former school and vocational training center could be revived. Before the formal part of the day began, I asked the children if they would like to play a laughing game. They enthusiastically responded "yes." I explained that most people think you need to experience something funny before you can laugh, but I told them that I would show them how we could laugh for no reason. We clapped and chanted "ho ho ha ha ha" and then did many laughter exercises, including lion laughter, elephant laughter, and rain laughter. Later that day, there was a big rain (rainy season was just beginning in Mbale) and many of us laughed, played, danced and sang outside in the rain! It was an incredible experience, powerful and inspiring beyond imagining.
Upon my return, I wrote this message to my Laughter Club as I invited them to come out and laugh: "I recently returned from a service trip to Africa, and am renewed in my conviction that laughter, singing, and dancing create joy. We saw some of the most challenging living conditions, and desperate poverty - yet the children we were visiting at orphanages and schools are among the happiest and most joyful people I've ever met. What I experienced was their natural play... they spontaneously engage in fun games, singing, dancing, chanting... moving their bodies, and creating fun out of nothing. There is a connection! As those who have laughed in a laughter session can attest, the motion of laughter and play - creates the emotion of joy, and the experience of light-heartedness.
For More Information Contact:
Barbara Veale Smith
"Abide in the place that is untouched by the mind." -- Adyashanti
www.HeartOfGratitude.com
Fostering Gratitude for All of Life's Expression through Unconditional Laughter