Laughter Yoga Sweeps Magic Valley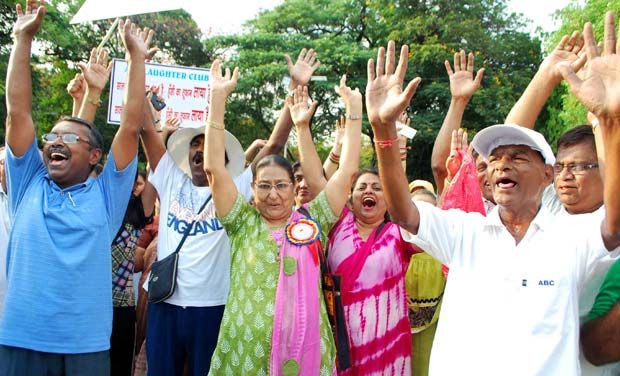 Mary Martinat, a former physical education instructor, has brought Laughter Yoga to the people of Twin Falls area in the Magic Valley region of Idaho, USA. Martinat, 76, retired three years ago from a lifetime of teaching, but soon found herself coasting through her days with no purpose, till she discovered Laughter Yoga, which became her new passion. "It's life changing, and changes a person's whole outlook," she says.
"Adding laughter to your life boosts self-confidence, promotes compassion and deepens creativity," said Mary's daughter, Karen Martinat, a licensed clinical social worker in Twin Falls, and a Laughter Yoga instructor, who specializes in depression, anxiety, and grief and loss issues.
The world today with all its negativity and stress needs something like Laughter Yoga as it has the ability to relieve stress and reduce depression, Mary said. it is a great way to maintain good health and a positive attitude, as it enhances the immune system and improves respiratory and cardiovascular systems, she added.
In addition to leading a Laughter Yoga club in Twin Falls, Martinat is a life coach and guides people through life transitions. She has decided to open a new "wellness business", sometime this month, as she feels that there are lot of people who aren't doing what they love to do in life and have lost their purpose and passion. This new venture will enable them to cope with difficulties in a much better way and will bring more laughter and joy into their lives.
Click here to read the news article online.
Article courtesy: magicvalley.com
Photo Courtesy: Mychel Matthews