Laughter Yoga spreads to Alaska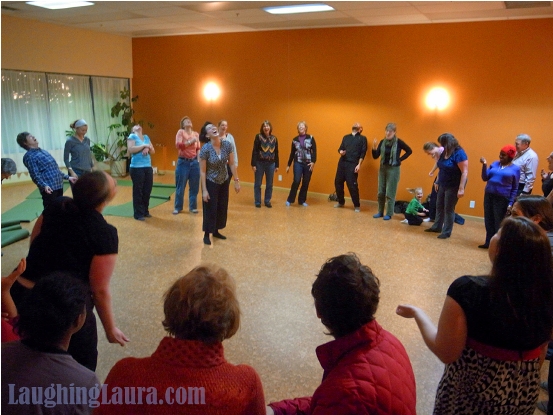 Laura Gentry: Laughing Laura, Director of the Iowa School of Laughter Yoga (www.laughteryogaiowa.com), just got back from a laughing tour of Alaska. As a Master Trainer of Laughter Yoga from the USA, she has been busy spreading laughter around the globe. She has already taught Laughter Yoga on six continents. So she figured it was time to bring more levity to her own country.
While in Alaska, Laura volunteered to lead Laughter Yoga at a breast cancer survivor group, a Christian church and a yoga studio. Then, she taught Alaska's first Certified Laughter Yoga Leader seminar. There are now eight giggling graduates ready to expand the laughter movement around the 49th state.
To see pictures of her trip:
http://laughingwithlaura.blogspot.com/2012/11/lauras-laughter-tour-of-alaska.html
To see a video of her trip: