Laughter Yoga spreads across Dubai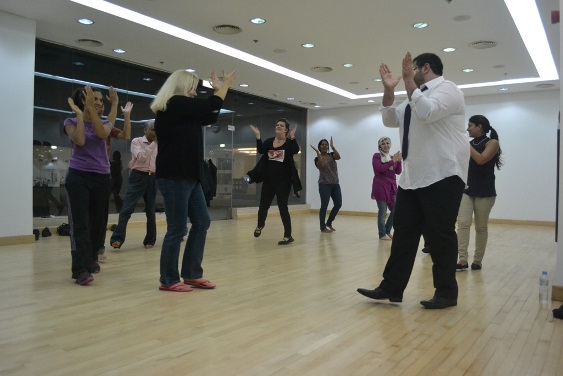 Jo-Dee Walmsley, Dubai
One injury changed everything for lead dancer and performer Jo-Dee Wamsley, who was told by doctors that she could never dance again. Jo- Dee was experiencing depression.
Now, her new life as a motivational speaker and why she has made it her mission to help people that face stress find ways to live more productive, healthier and happier lives.
I do Corporate/Business Laughter and was trained by Merv Neal to spread this to the business world. I have only been here a month and have been featured in the Yogalife Magazine as well as the top TV Channel
in Dubai and this is a start. I have promoted LY in events like Yogafest , Weight loss shows, as well as other social gatherings. I have just been asked to do weekly classes
in the Gloria and Yassat Gloria hotels and this will be promoted and is picking up nicely. I gave up all other work and only do LY and I really love it and believe in it because it changed my life so much and I want to share this with the world. I will also travel to Egypt and other Mid East countries to spread the laughter. You can see more at my site.
You can find the tv interview at this link http://vod.dmi.ae/program/season/7492 look 5 mins in. It is directly from the TV Channel so all downloads are safe.
Jo-Dee Walmsley
CEO & Founder of Simply Laughter Worldwide
www.simplylaughter.com
052-8041393