Laughter Yoga in the Canadian military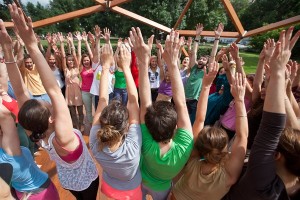 On the west coast of Canada, at the Canadian Forces Base Esquimalt near Victoria, they recently had a Mental Health Week.
30 attendees came to the Laughter Yoga I was asked to lead on the base recently. They were a great group. I note there were way more women than men.
Nevertheless, the feedback was awesome. They loved to let go and laugh. I gave them some ideas for how to integrate laughter into daily life, if they chose, and relieve stresses associated with the modern day workplace.
What an honour it was to be there and see the joy on the faces in the room.