Laughter Yoga In Jamaica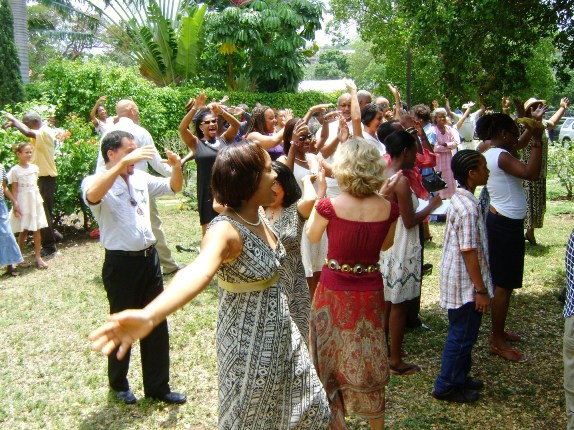 As more and more people around the world experience the benefits of Laughter Yoga, it is fast spreading in a lot of countries. Laughter Teacher Winnie Anderson – Brown reports from Jamaica telling us how Laughter Yoga has grown and helped the people of Jamaica in the last six years.
The first Laughter Club was officially launched in Jamaica, at Shortwood Teachers College in December 2004, under the theme, 'Promoting Positive Values and Attitudes through non-ridiculing laughter. One of our objectives was to forge links with laughter clubs around the world.
This quest for more laughter clubs led me to the Founder of the Laughter Club Movement, Dr. Madan Kataria who trained and certified me as a Laughter Yoga Leader, in 2005 and Laughter Yoga Teacher in 2007. To date, I have trained and certified 17 Laughter Yoga leaders and made numerous presentations to various groups including schools, churches, wellness events, hotels and corporate entities.
We have planned the year ahead with several activities which include launching of a new Laughter Club, conducting workshops and seminars and presenting Laughter Yoga to companies as a means of improving health and wellness. The first research paper ever done in Jamaica was presented in April this year and will be made available to all Laughter Yoga community.
Report By Winnie Anderson-Brown