Laughter Yoga Improves Mental & Physical Health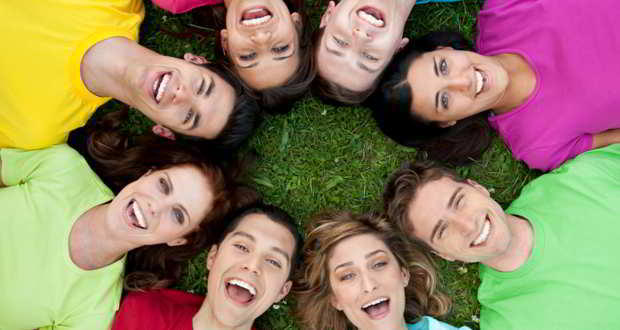 Participants at the Fort Collins Senior Center start out with Laughter Yoga pretty easy. In a laughter session conducted weekly by Mary Dravis-Parrish, they do the laughter drill of breathing and laughter exercises with ease and enjoy the many health benefits they derive from it.
There are lots of studies citing laughter's potential benefits -- from lowering the risk of heart attack to relieving pain. The general consensus is that just 15 minutes of laughter -- real or fake, enhances the oxygen supply to the body and brain, increases endorphin levels and lowers the cortisol levels, thereby reducing stress and uplifting the mood state.
The class does a variety of prolonged laughs of various styles from hushed giggles to full-on cackles. A roomful of people laughing at nothing particularly funny does look ridiculous, but also looks like everyone is having a lot of fun.
Laughter Yoga has the ability to make a person laugh at themselves, which in turn is a great way to tide over life's challenges, thus promoting emotional well being. It's something Dravis-Parrish experienced first-hand, discovering Laughter Yoga while dealing with the suicide of her son. "I do find that I can laugh at a lot of different things in life now that most people might think I'm kind of crazy to laugh at," she said. "But I know that if I put the laughter into it -- it's not that I'm disrespecting it -- it's that I'm putting a different energy into it to allow different movement through it. Rather than the doom and gloom and oh, I feel so sorry for myself… If I laugh about it, I feel better."