Laughter Yoga Can Benefit People With Dementia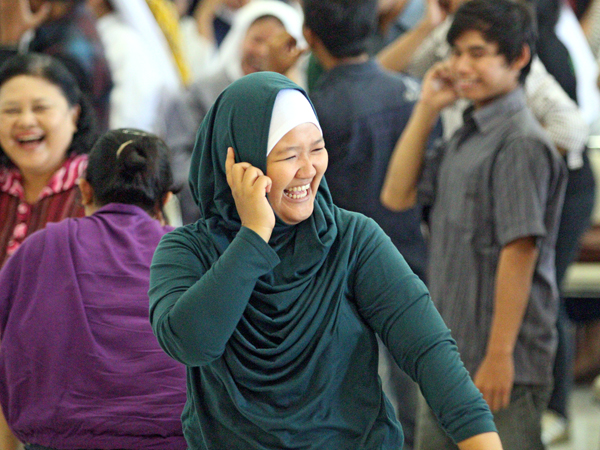 The goal of Laughter Yoga is to bring more laughter into the lives of people and provide innumerable health benefits for a complete body-mind wellness. It is a single exercise routine that reduces all kinds of stress almost instantaneously and makes one feel positive, relaxed and happy.
Several studies have demonstrated that Laughter Yoga is beneficial for people with dementia and Alzheimer's as laughter is simulated for no reason in the form of an exercise and one needs no comprehension powers or sense of humor. It is a great opportunity for such people because they don't need to comprehend a joke's punch line to laugh. Since the memory, word-finding ability and communication abilities of someone with dementia may be impaired; the idea of laughter for no reason fits well.
For full report click here.
Article Courtesy: http://alzheimers.about.com