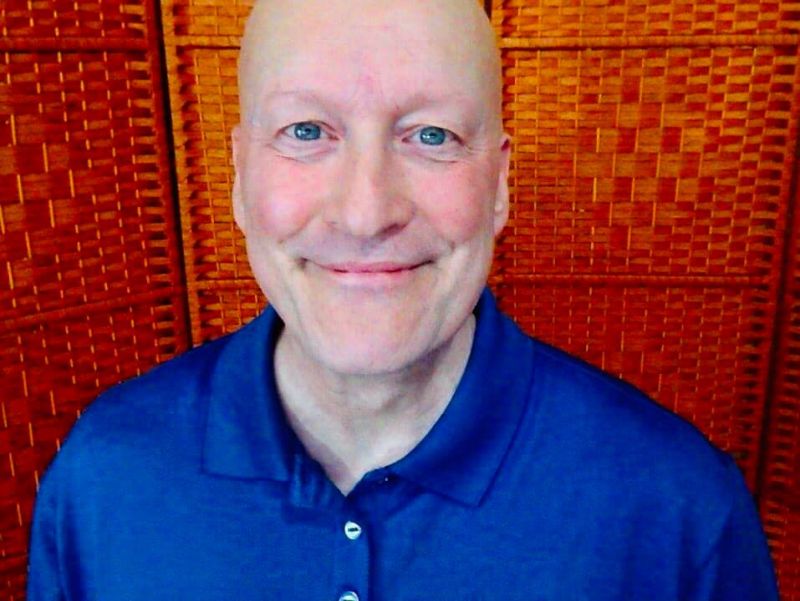 Robert Rivest
2 Day Certified Leader Training
Date : Nov. 18, 2023 to Nov. 19, 2023
2 Day Certified Leader Training
ONLINE November 18-19, 2023 $400
Laughter Yoga Leader Training & Refresher with Robert Rivest Laughter Yoga Master Trainer.
Email: rivestnow@gmail.com
Robert Rivest is an internationally admired performer and teacher. In addition to being a renowned comic mime artist, he is also an accomplished health, literacy and stress relief educator, a gifted mindfulness teacher, a certified laughter yoga master trainer and an engaging public speaker. Since 1990 Robert Rivest has given over 8,000 presentations in Europe, Asia, Africa and across the U.S. His mission is to use mindfulness, laughter and the performing arts to bring greater health and happiness to individuals and organizations around the world.
Join Robert Rivest and friends for two joyful days of learning, laughing and playing. As a comic mime artist and mindful tai-chi teacher, Robert Rivest has been leading playful, creative, stress relief workshops for over 20 years. His Laughter Yoga Leader trainings are fun, informative, and inspirational celebrations of joy.
Participants of Robert Rivest's Certified Laughter Yoga Leader Training will learn how to:

Laugh more easily and more often.
Develop a personal "Laughter for wellness" practice.
Bring more laughter to your co-workers, friends and family.
Lead Laughter Yoga classes, clubs, workshops, and seminars.
Offer Venue specific Laughter Yoga sessions in a wide variety of venues.
Confidently bring health, laughter and joy to people of all ages and abilities.

Robert Rivest offers Certified Laughter Yoga Leader trainings for: Individuals, Groups, Companies, Corporations, Hospitals, Health Care Facilities, Non-profits. He trains people year round and on site. With this training you will be able to confidently share the joy of Laughter Yoga (and all it's health benefits) with your organization, group, clients, family and friends!
Graduates receive a 120 page Laughter Yoga Leader Manual and an official certification from The Laughter Yoga International University signed by Dr. Kataria and Robert Rivest. This certification will qualify you to lead Laughter Yoga classes, workshops, seminars and Laughter Clubs. Plus, it is so much fun! Can you imagine laughing, playing, learning and sharing the joy of laughter for two days with a great group of people!

2023 Online
Zoom Laughter Yoga Leader Training & Laughter Refresher:
ONLINE November 18-19, 2023
Training Times: 9:30am-4:30pm ET USA (New York Time)
Online Laughter Yoga Leader Training
On Zoom!
(With several breaks to practice on own or with laughter partner)
Two Day
Laughter Yoga Leader Training
Certification Online!
Fee: $400 Laughter Yoga Leader Training
($200 Laughter Refresher)