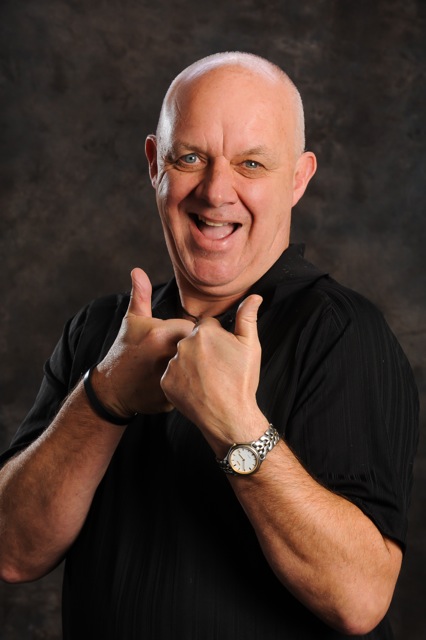 Merv Neal
5 Day Certified Teacher Training
Date : Jan. 17, 2024 to Jan. 21, 2024
5 Day Certified Teacher Training
In Manly from the 17th and 21st January OR Online on the 21st to 25th September
What You will Get from this Course:
After completing this training, you will be authorized to train Certified Laughter Yoga Leaders, start more Laughter Clubs and add more laughter to your life.
You will also be trained to conduct Laughter Yoga Seminars, Workshops for corporates, companies, hospitals, Old Age Homes, prisons, children with special needs and Laughter among school children.
You will also learn how to do Laughter Yoga alone.Organization skills, marketing and advertising skills, leadership skills, communication skills and How to start a Laughter Club?
You will receive Merv's CD Laugh with YOU, a resource pack DVD and CD which will contain International news coverage video clips, Laughter Yoga in commercial businesses, Laughter Yoga in schools, Scientific research on Laughter Yoga and some articles and photos for press and media. 1 year free access to Prozone (www.laughteryoga.org/prozone).
Who Can Do This Course:
Alternative Therapists and Healers
Recreation Activity facilitators
Yoga fitness trainers & sports coach
Occupational Therapists
Health Care professionals
Psychologists and Psychotherapist
Nurses, Social Workers
Counsellors
Health Care Workers
Professional Speakers
HR and management training professionals
School Teachers
Psychologists & psychiatrists
Entertainment professionals
Actors & Singers
Clowns and Comedians
Senior care workers
Marriage and family therapists
Life coaches and alternative therapists
Sales managers
Tourism professionals & tour guides
anyone who wants to add laughter and joy to their live
Cost is $995inc GST
Contact
Merv Neal
0408552269
merv@mervneal.com