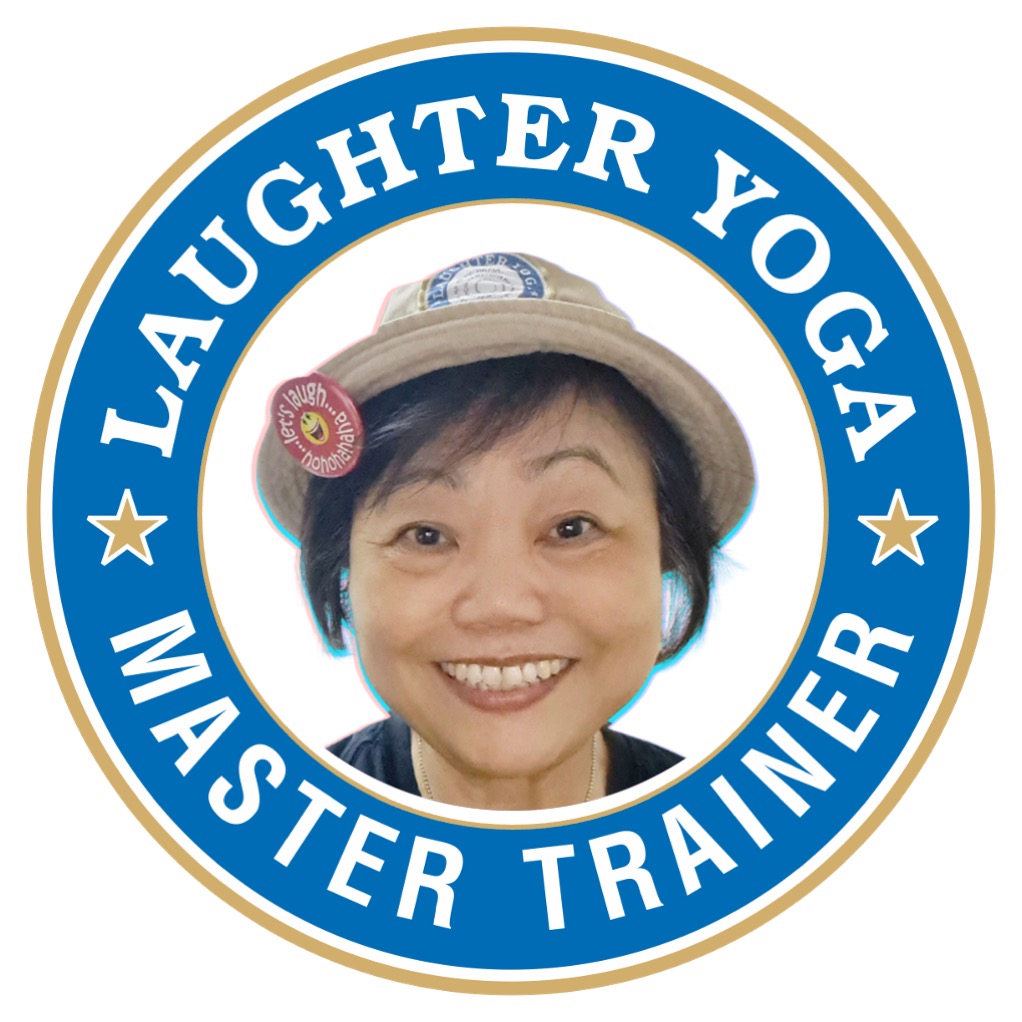 Lee-Jean Fung & Koh Mui Cheng
2 Day Certified Leader Training
Date : Sept. 24, 2023 to Sept. 25, 2023
2 Day Certified Leader Training
Be a Certified Laughter Yoga Leader.... or a Refresher course for Laughter Yoga Professionals....Ye...eeah!
Date: 24th & 25th September, 2023 (Sun & Mon)
Time: Sun (9am-5pm), Mon (9am-1pm)
Venue: Lot 10 Boutique Hotel, Kuching, Sarawak
Fee: RM500 (inclusive of 3 languages CLYL Manual, International Certified Laughter Yoga Leader certificate, 6 months free Prozone membership, exclusive laughter t-shirt, lunch, tea-breaks)
Fee: RM250 for refresher training for CLYL, CLYT (inclusive of CLYL manual in 3 languages: English, Malay and Chinese, lunch, tea-breaks)
Facilitators: Master Trainer Fung Lee Jean & Laughter Yoga Teacher Koh Mui Cheng
Organizer: Johor Bahru Happy and Joyous Club
What you will learn…
The history of laughter club & therapeutic laughter
How to take laughter seriously without becoming too serious yourself
The physical, mental & emotional benefits of laughter
How to laugh without humor, comedy or jokes
How to effectively manage group laughter with children, seniors, business people...
How to add more laughter into one's life through the "Inner Spirit of Laughter"
How to start and run a Laughter Club
How to market your services
Who may attend….
Yoga and fitness teachers
Management or Human Resource Professionals
Physical & Occupational Therapists and all Healthcare Professionals
Psychologist, psychiatrists, counselors, social workers
Eldercare workers
Entertainment professionals
Life coaches, alternative therapists and healers
Anyone wanting to add more laughter to their lives
Schedule as shown below (may change depending of flow of the program):-
Day 1 (24th September 2023, Sunday)
8.30am Registration
9.00am Welcome
9.10am Video clips: International news coverage
9.30am Participant Introductions
10.00am Laughter Yoga, history, concept, philosophy
10.30am Laughter Yoga session (10 foundation exercises)
11.00am Break Time
11.20am Laughter Yoga basic facilitation skills
11.40am Laughter Yoga session (10 more foundation exercises)
12.00noon Laughter meditation
1.00pm Lunch
2.00pm Quick description of what is Laughter Yoga?
3.30pm Practice session for both practical and theory
3.50pm Break Time
4.00pm Benefits of LY, scientific research & contraindication
4.20pm Laughter Yoga in companies and corporations.
4.40pm Laughter Yoga session (10 more foundation exercises)
5.00pm End of Day 1
Day 2 (25th September 2023, Monday)
8.30am Sign In
9.00am Feedback from Day 1
9.30am How to laugh alone?
10.00am Laughter Yoga with seniors – techniques and practice
10.30am How to start a laughter club
11:00am Break Time
11:20am Laughter Yoga with school children
11:50am Laughter Yoga session (10 more foundation exercises)
12.20pm Certification, group photo and networking
1.00pm Bye-Bye
Please note the following:-
Bring your smile and be prepared to laugh a lot!
Wear comfortable clothings (there will be floor laughter exercises).
Visit our Facebook site for more info on Laughter Yoga activities: Laughter Yoga Malaysia-Johor Bahru Happy and Joyous Club https://www.facebook.com/LY.Malaysia
The following are videos on Laughter Yoga and past LY programs .......
http://www.youtube.com/watch?v=umVwxL0v06Y&feature=relmfu (15th Batch Certified Laughter Yoga Leaders)
http://www.youtube.com/watch?v=tx8Lm2qpl9I (Laughter @ Leisure Mall with 17th Batch Certified Laughter Yoga Leaders)
http://www.youtube.com/watch?v=pCrcFcfp-Mg&feature=related (Medical Benefits of Laughter)
http://www.youtube.com/watch?v=SAwrxrROwLo (Laughter at LPPKN Family centre)
http://www.youtube.com/watch?v=T7OfXRJQ3sg&feature=relmfu (Laughter Yoga at the JB Senior Citizens World Walking Day)
http://www.youtube.com/watch?v=ocqjL_WzXLM&feature=relmfu (14th Batch Certified Laughter Yoga Leader Program in Malaysia) The venue is the English Champ centre Petaling Jaya, Selangor