More Relaxed More Happy With Laughter Yoga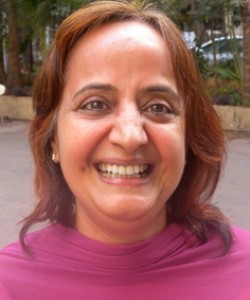 Reema Hiranandani, Mumbai: I'm a member of the original laughter club at Lokhandwala Complex started by Dr. Kataria in 1995. All these years I have been going to the club, but, it was only a few days ago my husband visited the club with his friend. They found it so relaxing and joyful that they suggested I start a laughter club in my building compound. Inspired and motivated, I finally took the initiative and started our laughter club in the society. It began with 20 people but the number is steadily increasing by leaps and bounds.
Personally, I have changed a lot by practicing Laughter Yoga. My immunity has increased and I don't suffer from recurring bouts of cough and cold any more. I feel energized and relaxed and am in a good mood the whole day. In fact, people look at me and tell me I look happy and content.