Laughter Yoga Relieved My Stress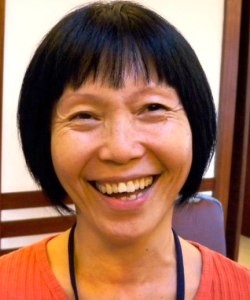 Karen Sze Tho, Malaysia: Even before attending the Laughter Yoga training in India, I was conducting short laughter sessions whenever there was an opportunity to share laughter. However, I felt I lacked full knowledge about the concept and was somehow not able to apply it to myself.
There were times when I was really stressed and had migraine attacks. The Laughter Yoga training gave me the solution to manage such stress. Now, every morning I laugh and every night I practice relaxation meditation. I find life much sweeter and happier. A great benefit from daily laughter is the compliment from friends, telling me my face looks radiant and shining. Laughter is now a daily affair in my life.