Laughter Yoga Improved my Parkinson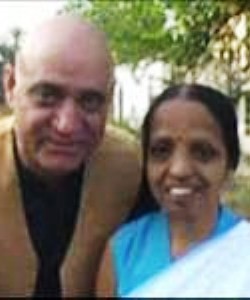 Mangla, India: I was suffering with severe Parkinson's which made me feel helpless and dependent. But, a year ago, I joined the laughter club and since then my condition improved by almost 50 per cent. I used to go through terrible tremors of Parkinson with my face and hands shivering badly. I could not work or lift anything with my hands. But, after a few laughter sessions, I saw a remarkable change in my condition. The tremors stopped and gradually I could feel the strength return. Though I had been under treatment, the medicines didn't quite help and the doctors had advised me to exercise.
Laughter was just the exercise I needed. I started coming to the club regularly. Now, I can do a lot of work with my hands. In fact, there was a time I couldn't lift a pen, but today thanks to the laughter club, I can use my hands and even play the harmonium! I feel more positive and confident in about everything.