Laughter Yoga improved my health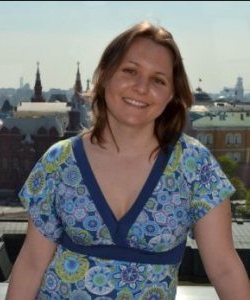 Anna Zakharova, Moscow: Two years after graduating from Moscow Aviation Institute in 2010, I was fortunate to get the most precious gift of Laughter Yoga from my friend. Called "Anju's Yoga Lessons", these lessons were conducted by laughter teacher Anju Shahani. I was delighted and highly inspired and went for my second lesson during the celebrations of World Laughter Day this year.
For 15 years I was looking for a spark to ignite my passion of painting, and finally it was Laughter Yoga which helped me achieve it. Just after my second lesson with Anju – I started very easily. I've had a difficult time in my life as a result of which I lost my health, got severe pain in my spine, and was not able to sit properly. But during the third Laughter Yoga lesson, I was sitting for 20 minutes using laughter meditation to rule out pain!
I saw and understood that Laughter Yoga can give anything you want – health, joy, happiness, show you the way to your purpose and help you reap the real results in life.