Laughter Yoga Helped Me To Express Emotions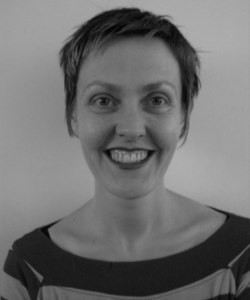 Liz Morfea, USA: I was always a melancholic child. After being sexually abused by a stranger, followed by the suicide of my Dad when I was 6 years old, I retreated away from people, into my mind, the only place I felt I had 'control'. This often resulted in obsessive-compulsive behavior, dissociation from reality, anxiety and depression.
Following the birth of my son in 2005, I experienced severe post-partum/post-natal depression and post-traumatic stress. It was during this time that Laughter Yoga found me. I went to a laughter club and thought: "this is fun, I feel good, but I don't really get it". Not realizing at the time there was nothing to 'get', nothing to comprehend, just the will to surrender to the simplicity of it all.
Five years later, I am a certified Laughter Yoga leader and run a laughter club at the local library. I also co-host workshops combining Laughter Yoga with painting and with regular yoga.
Laughter Yoga has given me the confidence I never knew before. It has connected me to greater joy and possibilities. I not only laugh more, I am able to express all emotions more freely and safely: hurt, disappointments, anger, sadness, as well as happiness and light. It remains my therapy. I truly believe in Laughter Yoga as an empowering, transformative tool for depression, mental illness and trauma.
Laughter Yoga has enabled me to feel peace and compassion, and has given me the clarity to know my own boundaries and advocate for myself.
My proudest Laughter Yoga achievement so far is sharing it with a man currently serving a long sentence in high-security prison. He has, in turn, taught other inmates and created 3 weekly laughter clubs in their prison, having a profound effect on inter-relationships, and reducing stress and violence. 'Each one, teach one'.