Laughter Yoga Helped Me Quit Smoking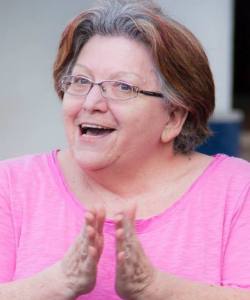 Tosha Tobias, Chile: I was a very heavy smoker (more than 30 cigarettes a day). Just before I traveled to the US to take my Laughter Yoga Leader & Teacher course with Dr. Kataria I had a very strong cold and couldn't smoke because it made me cough. So I decided to not smoke and practice to be able to go through those training days smoke free. No smoking on the plane. No smoking room at the hotel. No smoking during the course. After that, I never smoked again. It has been 5 years now in May since I took my first LY training and I never felt the need to smoke.
I think the key is DECIDING to stop. But I wanted to stop many times, tried different methods and they didn't work. Laughter Yoga was my cure of being a heavy smoker for about 40 years. And I don't practice Laughter Yoga every day. But the spirit of laughter lives with me in my daily life.
Contact:
Tosha Tobias