Laughter Yoga Helped Me Cope With Cancer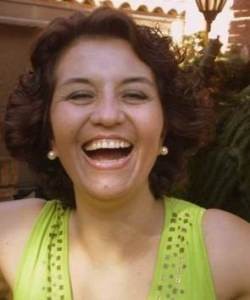 M. Cecilia Acuna, Chile: In 2007 I was diagnosed with breast cancer, and my life was destroyed in a second with the news. I cried for few minutes and then asked God to help me to calm down so as not to scare my children and family. My prayers were answered and I could see some healing as a possibility. To begin with, my children helped me get cheerful by telling jokes, giving me comic books and showing me movies which made me laugh. One month later, my sister told me about an interview with Laughter Yoga teacher Tosha Tobias who said that it was easy to laugh in spite of being sick.
I decided to aid Tosha in a laughter workshop and then went on to do the laughter training. Having learnt how to laugh, I felt there was a possibility of full healing. Thanks to Laughter Yoga, I recovered from cancer in 2007 and since then have continued supporting patients and oncologists where it is needed. I now conduct laughter sessions with organizations working with cancer patients and with children in hospitals. As I laugh with all of them, I experience this joy which is indescribable. It is this huge gift of life, which teaches people even to laugh in the midst of hardships. Laughter is the best medicine and therapy, and people eagerly wait for the next session.