Laughter Clubs Connect People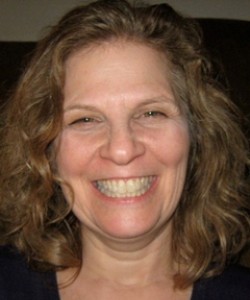 Lynn Caesar, MA, USA: I was first introduced to Laughter Yoga when I watched Mira Nair's documentary on Dr. Kataria and his "Laughing Club of India." Soon after, I attended the Laughter Yoga training in Toronto and became a certified Laughter Yoga leader. I was so moved by the training and Dr. Kataria's message, that I started the Arlington Laughter club in Massachusetts the following week in October 2004.
At that time, there were very few laughter leaders and ongoing clubs, but since I did my training and started conducting laughter sessions, our laughter family has grown and now there are many clubs around Massachusetts. In the last 5 years, I have experienced the profound impact the club has on our social connection as a community as well as the physical, emotional and spiritual benefits. Our club members visit sick members in the hospital, help each other and have regular social gatherings outside of the club.
I remember one summer, when our attendance was especially low along with our spirits about whether our club would continue, the doors opened for us and we found a group of 7 eager High school students who wanted to try this new trend in healthy living. We also had a couple battling husband's cancer who came to laugh away their stress and fear. We have learnt a great deal about the power of laughter, its social connection and the impact it has on the lives of people.
As a psychologist, I feel privileged to bear witness to the way in which our sessions touch people's spirits, warm their souls, and help them to move outside their comfort zones to become more uninhibited, peaceful, and tolerant. The transformative power of laughter is truly a gift for all of us to experience in laughter clubs.