I Found My Life's Mission With Laughter Yoga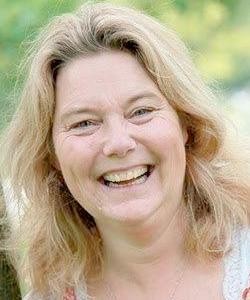 Saskia van Velzen, Netherlands: As a child I was very happy with lots of laughter and lots of friends, but unfortunately it did not last when I grew older. I studied finance and always worked in this field. But that didn't make me smile. What did make me smile was the time, about 15 years ago, when I was a therapist in the alternative field and gave reiki courses and all kinds of workshops. I loved to help people a little further on their journey in life. But that had to be stopped because it did not help me pay my bills, and the constant stress stopped me from laughing.
I found another job and was a little happier because it paid well, but this too didn't make me smile. As the years went on, I missed being an alternative therapist and once again decided to find my real goal and mission in life. The path led to family reunions, reconnection and a lot of other good things, which made me a bit happier, but I felt it was too consuming and I still missed the part of sharing and giving.
Soon after, a friend told me about a Laughter Yoga and we went to attend a course. It grabbed me from the very beginning. Although I was tired at first, I still felt a lot of energy coming out. Highly inspired by the concept, I started conducting Laughter Yoga workshops immediately after the course. And with every workshop I gave, I loved laughter more and more and even started the 'Laughter Café' in Holland in order to share my joy and bring more laughter into the lives of other people.
I also wanted to train other people to spread more laughter so in January 2012 I completed by the teacher training course in India which gave a better insight into the laughing process. It is my goal to spread the concept in the Netherlands and abroad, so that this beautiful way of living, sharing and loving would be known to everybody on this planet. I feel grateful that I can be part of this extraordinary laughing community.
Contact:
Saskia van Velzen
voeljeblij@live.nl