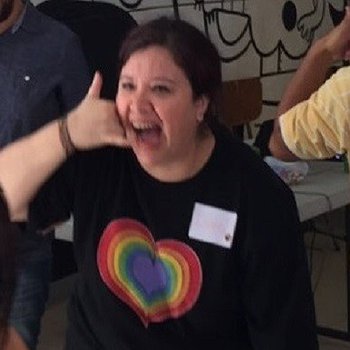 Isabel Zaragoza
Certified Leader
Services Offered
Physical Laughter Clubs, Online Laughter Clubs
My Profile
¡Hola! I am Isabel, transformative teacher and coach, avid reader and student, lover of rainy afternoons, dark chocolate and champagne. I believe in the power of self-love and laughter to transform individuals, organizations, communities and the world.
In addition to being a Laughter Yoga Leader, I am certified as a Corporate and Executive Coach; Heal Your Life® (Louise Hay Method) Teacher, Coach and Business Trainer; EFT Practitioner; and Happiness Coach, among others. I also have over 20 years of experience teaching English and Spanish using different methods and approaches.
I work with students who feel "frustrated" or insecure with learning English using laughter yoga to help them overcome their blocks and develop self. confidence to communicate in English. I also offer transformative workshops, coaching, talks and consulting services to support organizations in developing a positive culture and work environment that contribute to their strategic priorities, corporate goals and the well-being of their members by promoting kindness, laughter and self-love to achieve greater personal and professional satisfaction and overall happiness.
As a Myers-Briggs INFP - think Belle of Beauty and the Beast - whose top strenghts are Learner, Intellection and Positivity (StrenghtsFinder), I am a life-long learner and always exploring new courses and trainings to enhance my teaching and coaching practice. I am certified as an Executive and Corporate Coach, Heal Your Life (Louise Hay Method) Facilitator, Coach and Corporate Trainer, Laughter Yoga Leader, EFT/Tapping practitioner and several other coaching and personal development modalities. I am currently preparing to get my PhD in Education. The rest of the time when I'm not teaching or taking courses, I am happy to stay at home enjoying a good book or movie.