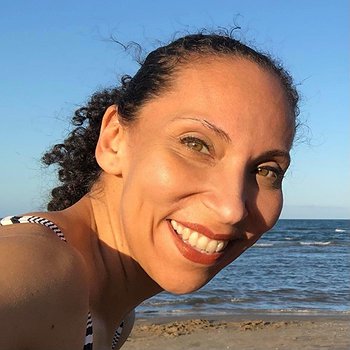 Clara Magallanes
Certified Leader
Services Offered
Basic Learning Course, Online Coaching, Physical Laughter Clubs, Online Laughter Clubs, Free Public Seminars, Corporate Programs, Senior Center Session, Special Need Groups, Psychotherapy, Counseling, Coaching, Consulting, EMDR, Laughter Yoga
My Profile
Clara Magallanes is a Certified Laughter Yoga Leader. She currently lives in Texas, United States, but has lived in Mexico as well. Clara is a Clinical Mental Health Counselor and has her private practice as a Licensed Professional Counselor in Texas, United States. Clara is also a National Certified Counselor, an EMDR Trained professional, and a Certified Grief Educator.
Clara has ample experience working with children, teens, adults and seniors. She holds multiple educator certifications in Texas, and is a Licensed Medical Doctor in Mexico. Clara has been a Certified Laughter Yoga Leader since October 2022, and since then, she has been holding sessions with children, teens, adults and seniors, in person and online.
Clara is bicultural and bilingual 100% in English and in Spanish. She genuinely cares and appreciates multiculturalism and she loves to meet new people. As a Laughter Yoga professional, Clara knows laughter is healing and helps us cope with stress and hardships. She also believes that laughter can promote resiliency and helps us connect with others across languages and any differences that we may have. Clara believes we all can come together through laughter, joy and positive energy, and all we need is the desire and willingness to be open and lighthearted to welcome the healing power of laughter and joy.
As a Certified Laughter Yoga Leader, Clara enjoys teaching the community about the health benefits of laughter and the practice of Laughter Yoga. She works with individuals of all ages, individually and/or in a group, in person or online, in English and Spanish. She provides presentations to corporations and schools, and uses Laughter Yoga in coaching sessions and as a resource in psychotherapy iat her private practice. Clara also collaborates with other healthcare professionals to provide healing, psychoeducation, retreats, and Laughter Yoga.