Vancouver Declares Day of Laughter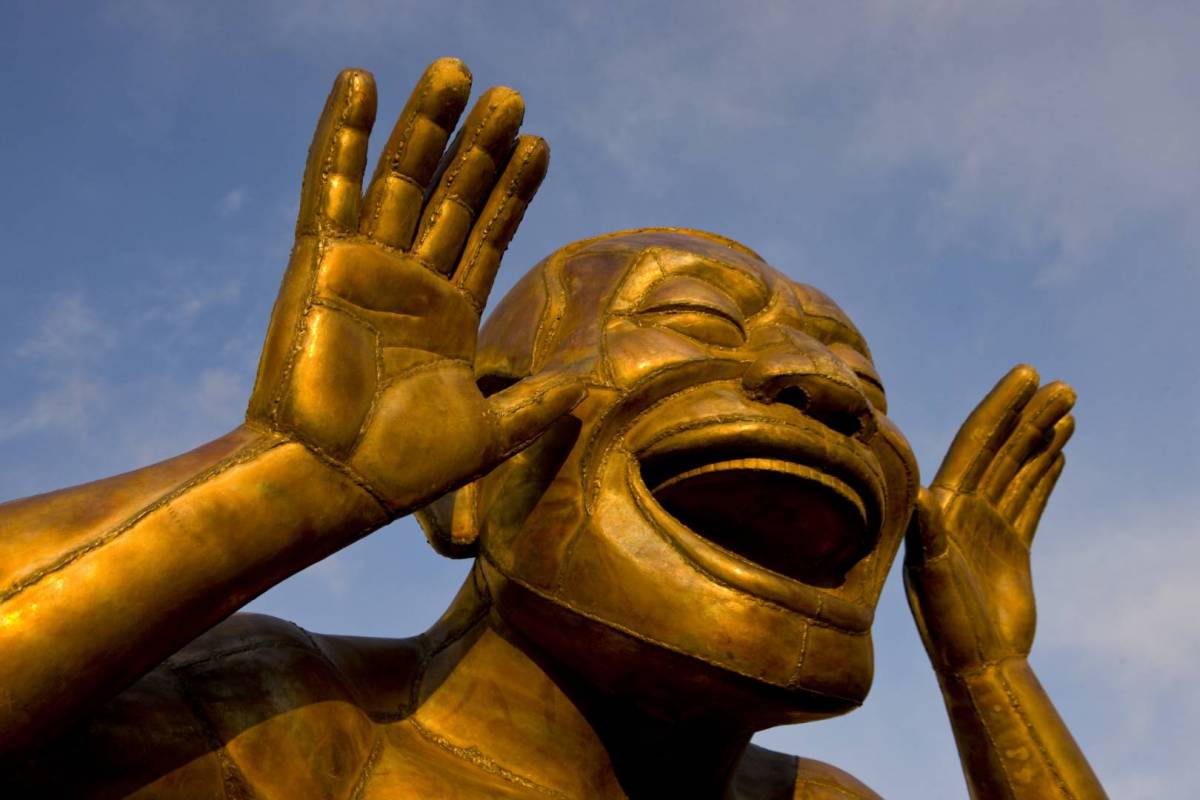 May or Greg or Robertson of Vancouver has proclaimed July 13th, 2017 as the official 'Day of Laughter' in honour of visiting Chinese artist Yue Minjun. The free event will start at 10:00 am at Morton Park and will include an afternoon session of Laughter Yoga which will create better awareness about the benefits of laughter and that it is a basic human right and fundamental to our good health. It will be a fun and interactive class that will get you moving, connecting to your inner joy and experiencing laughter in a whole new way.
This event celebrates Yue's first visit to Vancouver. You will recognize the artist by his sculpture, 'A-maze-ing Laughter', which depicts his likeness in the shape of fourteen laughing bronze men. The piece is a prominent landmark at Morton Bay since its installation in 2009. It represents the "cynical realism" school of post-Tiananmen Chinese artists, whose art often features repetition, humour, and irony to address the disillusionment felt across the community. While Yue has drifted from the movement in recent years, his work almost always features a laughing face, often as a mask for more complicated feelings. 'A-maze-ing Laughter', is not just a crowd pleaser; it also reminds us of the way laughter can be healing in difficult times.
So come see in person the smile that started it all. Throughout the day, you can share your laughter with friends and family, strike a pose, take a silly photo, tell a joke and make known what makes you laugh and why it's important to you. There will be complimentary refreshments, giveaways, and a chance to meet the man whose art reminds us of the power of laughter.
Article source: http://www.straight.com/arts/935206/mayor-gregor-robertson-declare-day-laughter-english-bays-maze-ing-laughter-sculture