Redcliffe Laughter Club Australia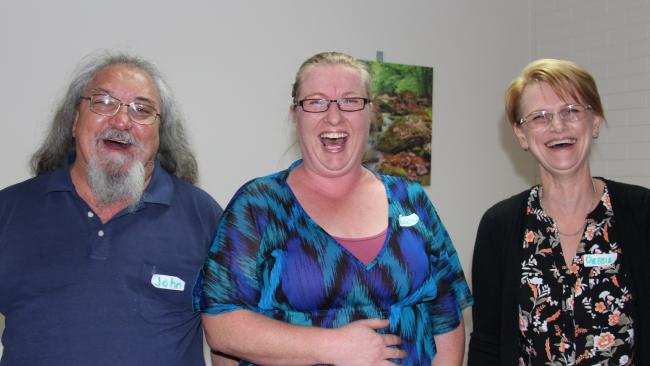 There is a rapid rise in Laughter Clubs worldwide as more and more people feel the difference in their physical and mental health by practicing laughter exercises on a regular basis. Keeping the movement going, two women, Tenielle Dorling and Lisa Bird, both certified Laughter Yoga leaders launched the Redcliffe Laughter Club, which offers Laughter Yoga classes once a week for 20 minutes, at Redcliffe, north of Brisbane.
Laughter Yoga is an ideal method to boost one's mood instantaneously and provide a better perspective towards life and people. As it combines deep breathing from yoga with playful exercises that simulate laughter, it brings more oxygen to the body and brain, thereby leading to complete wellness. It can make one look younger, feel better and can also double up as a cardio workout. No yoga experience is required and anyone can do it.
Reddcliffe resident John Whiting said the effects last for days. "I came one and this is now by fifth class, I'm addicted to it," he said. Fellow classmate Kylie Rogers said it just made her feel good. "I like that it puts you out of your comfort zone a little bit, (the laughter) is contagious," she said. Debbie Walder said she just enjoyed the chance to spend time with others who like to be happy.
For details phone 0450 451 818 / Redcliffe Laughter Club, Essential Bowen, 149-151 Sutton St, Redcliffe
Friday 10am / Cost $5
Article Courtesy:
http://www.couriermail.com.au/questnews/moreton/laughter-is-being-used-as-exercise-to-boost-mental-health-and-physical-wellbeing-at-redcliffe/news-story/42aeeba5a8f308f641e8074e8e3a95bf
Image Courtesy: Erin Smith