Octogenarian Makes People Laugh In Gulfport, Mississippi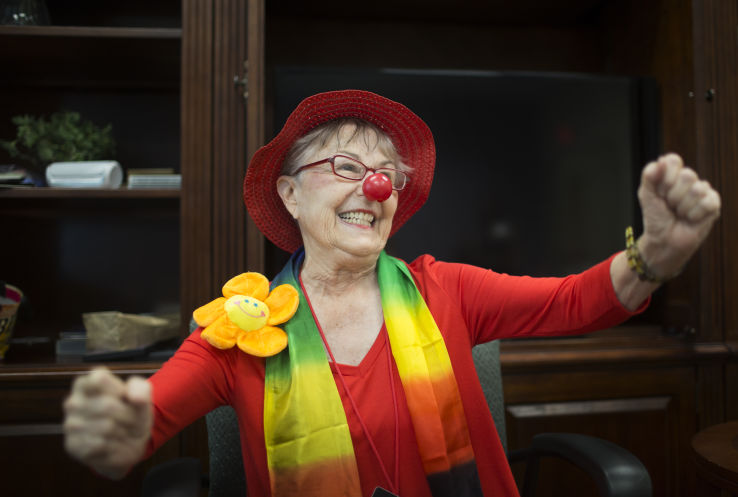 Rosa Carlisle, an 80 year old resident of Gulfport, is doing a great job by bringing more laughter into the lives of people around her. With an extremely happy demeanour, she puts on a funny face and conducts a regular Laughter Yoga class and teaches participants how to cope with life's challenges with a smile.
There are some members, each with varying stages of dementia and cognitive disorders, look forward to Carlisle's classes. They have learned that laughter is the best medicine, which can help them to deal with their problems and keep them healthy and happy.
Carlisle realized her new calling a few years ago, when she took the decision to use her life to give back to other people. She admits she didn't laugh much in her early days as she grew up in a conservative home, where laughing was not considered very appropriate. When in her 40s, she lost her father and a few other family members. It was difficult for her to find humor during this phase, but soon enough it entered her and life and changed her entire perspective.
In her pursuit of giving happiness to others, she joined Caring Clown College and learnt the benefits of making people laugh through care clowning. She met cancer and brain disease survivors and thought if they could laugh; so could everyone else. Later, she started doing nightly trainings and hospice volunteer trainings. She also holds laughing classes at hospitals, assisted living facilities, churches, and drug rehabilitation groups. She hopes to keep people laughing as she feels it is a healing power and can make a wonderful difference to the world, by making it a much more happier place to live in.