New Laughter Yoga Research from Australia For Workplace Wellbeing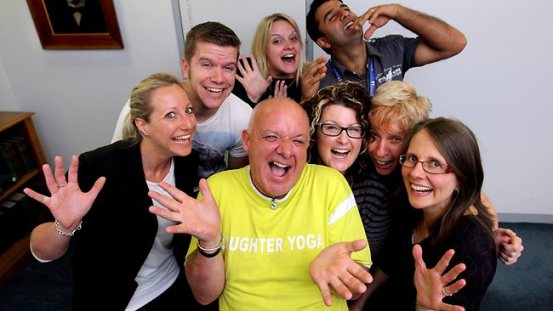 A new study, recently conducted by Deakin University's School of Psychology, on the effects of Laughter Yoga found that it has a real and positive effect on workplace wellbeing weeks after laughter sessions are finished. It reaffirmed that laughter has the ability to reduce even the most serious employees to hysterics making them more positive and able to handle work pressure and stress.
Using validated psychological methods, it was found that workplace wellbeing and overall job satisfaction increased by about 6 per cent to 73 per cent. This increase was measured three weeks after people finished doing Laughter Yoga sessions.
There was even an increase in the sense of optimism, sense of control and overall life satisfaction. It had helped to facilitate the connection between people at work and made them feel more comfortable about being there.
For full report click here.