Laughter Yoga With High Risk Prisoners In Manila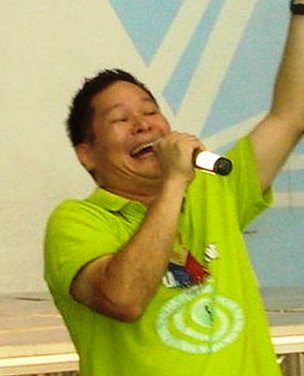 Manila: In a recent report from Miko L. Morelos of the Phillipines Daily Inquirer, the special intensive care area (Sica) of the Metro Manila District Jail (MMDJ) in Camp Bagong Diwa bellowed with laughs - from hearty cackles to faint, nightmarish scowls after jail officials brought Laughter Yoga to the detainees who are accused of being members of terrorist organizations.
The Laughter Yoga exercises were conducted by Paolo Trinidad, founder of Pinoy Laughter Yoga. This was the first time that he was doing Laughter Yoga with inmates of the Sica facility, which is reserved for detainees deemed to be "high-risk." Earlier, he has conducted Laughter Yoga sessions in other facilities of the Bureau of Jail Management and Penology.
Though most of the inmates appeared to have reservations about the exercise, some gamely joined in the yoga session which lasted for about an hour. They said that it was a form of "escape" from a place of despair. Hajid Elhano, accused of taking part in the Sipadan kidnapping and hostage-taking said, "I felt relieved, as if I did not have any problems. I was free," he said, adding that "we should do this again." After the session, the participating inmates seemed to be in high spirits as they chatted with other detainees.
Trinidad said he felt a "sense of fulfillment" at having completed a session with the inmates at the high-security jail. He said the detainees were profuse in their thanks for the Laughter Yoga exercises. In fact, one of them told him that he felt like a person after being accorded respect.
For full report click: http://newsinfo.inquirer.net/inquirerheadlines/nation/view/20100919-293071/Prison-break-Laughter-sets-high-risk-inmates-free