Laughter Yoga Rocks Sebastopol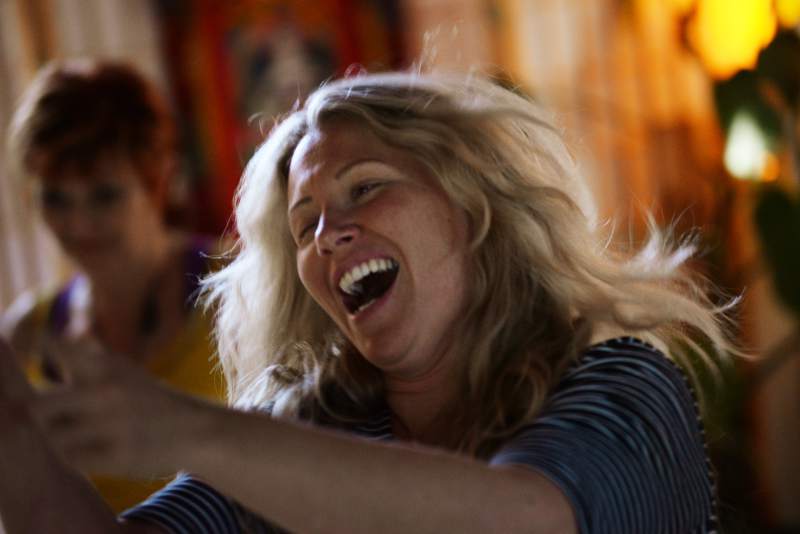 Laughter Yoga instructor Monnet Zubieta has people in Sebastopol, California, rocking with glee in her laughter sessions. She is dedicated to rip-roarin' laughter and her mission is to bring more joy and laughter to her life as well as into the lives of others.
Zubeita's laughter sessions encourage participants to loosen up and laugh out loudly. Based on the concept that the body does not know the difference between real and fake laughter, all laughter exercises are designed to simulate and stimulate laughter. They help to bring out the inner child and cultivate childlike playfulness. Participants chant ho ho ha ha and engage in playful, intentional laughter to get both physical and psychological benefits.
It has been scientifically proven that 15-20 minutes of sustained laughter increases oxygen, boost the immune system, lowers blood pressure and reduces stress. It is a fun exercise and helps connect people and build community.
Zubieta encourages participants to spread that joy to loved ones and strangers alike. She has introduced Laughter Yoga to Santa Rosa Junior College, where she's been teaching public speaking for 30 years. She uses it to calm students nervous about their presentations. The process, she discovered, helps build a bond among students and keeps them attentive and engaged as peers deliver their speeches.
Source: http://www.pressdemocrat.com/news/5795360-181/in-sebastopol-laughter-yoga-is?artslide=0
Photo Courtesy: Erik Castro