Laughter Yoga Restores Psychological & Physical Health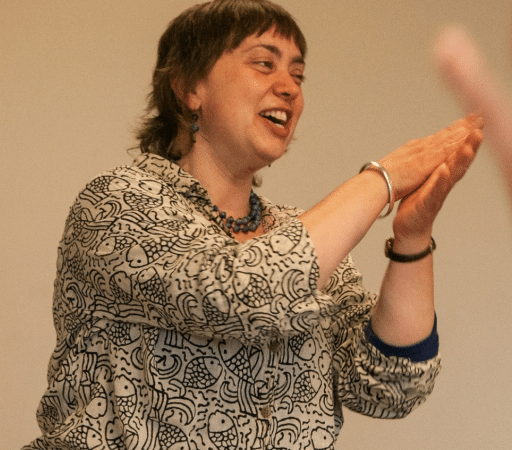 Laughter Yoga instructor and kinesiologist Amy Kiara Ruth conducts Laughter Yoga classes in Vancouver to help people restore their psychological and physical health. This unique exercise routine provides practitioners with an easy pathway to health and happiness.
While the art and science of traditional yoga is thousands of years old, Laughter Yoga is barely 21. But the idea today has become a global phenomenon with thousands of Laughter Clubs worldwide.
Amy admitted that the first time she took a Laughter Yoga class she found it awkward and bizarre to be laughing with total strangers. But soon the group dynamics made laughing easy and she took to it like never before. Doing Laughter Yoga cleared her mind and she started enjoying herself.
Her class is simple and relies on her ability to lead the way to levity, with participants' openness to welcome each other's laughter. Although many of the participants have several issues, the experience of laughing together in a group is exhilarating.
Shivraj Pannu who was diagnosed with cancer found Laughter Yoga a boon which is helping her to cope with the pain and trauma of the dreaded disease. She said she is a holistic person and wants to combine Western medicine with additional modalities for healing; which included a dose of laughter.
Laughter Yoga gives people self-confidence and sparks creativity and imagination, which are essential to help us move into a difficult future. Laughing with others and letting down barriers amplifies positive resonance. It is great way to bring more happiness and joy into one's life and helps provide a sense of complete wellbeing.
Article Courtesy: http://www.vancouverobserver.com/taxonomy/term/41365/laughter-yoga-helps-restore-psychological-and-physical-health-around-world
Photo Courtesy: Olivia Fermi