Laughter Yoga - Perfect Antidote To Stress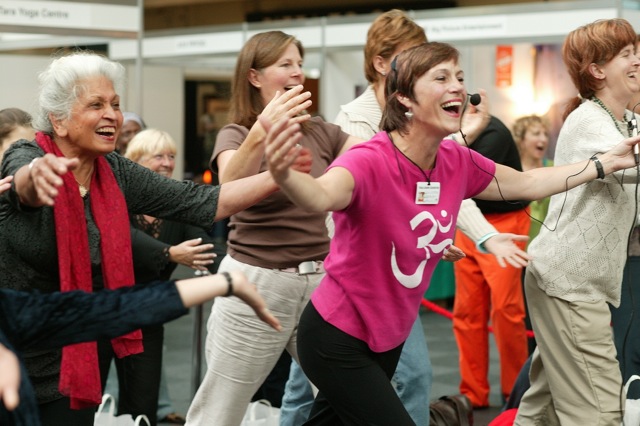 It is a known fact that Laughter Yoga is the best way to relieve stress and cope with life's challenges. It is one such exercise routine that has the ability to reduce physical, mental and emotional stress simultaneously. It provides major health benefits and people feel more relaxed, happier and calmer.
Laughter Yoga has a tremendous healing power because it is really difficult to feel anger, tension, and stress while one is laughing. "It helps people adopt a more positive attitude to life," said Julie Whitehead, who has practiced Laughter Yoga for 14 years. Now based in Hampshire, Julie conducts laughter sessions for hundreds of people from businessmen and care home residents to schoolchildren.
Scientific research also reveals that Laughter Yoga strengthens the immune system and increases a person's pain threshold. It combines fun and easy laughter exercises with deep yogic breathing to provide physiological and emotional benefits and stress reduction for complete body – mind wellbeing.
According to Julie Laughter Yoga isn't just for those with funny bones. Anyone can do it and one doesn't even need a sense of humor. As long as you have the intention to laugh, you can receive the same psychological benefits as if you were laughing naturally. Regular practice of Laughter Yoga will keep you happy and energized and will change the way you feel. So start your day with a laugh! Ha hahaha!!!
Source: http://www.swlondoner.co.uk/secret-ha-ha-happiness-getting-giggles-laughter-yoga-perfect-stress-antidote/
Article & Image Courtesy: Phoebe Southworth