Laughter Yoga Mission In Philippines Booming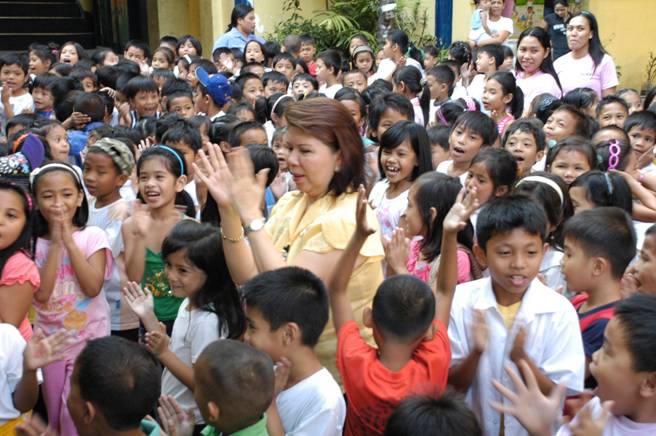 Laughter Yoga Club of the Philippines (LYCP) marked its second founding anniversary on February 19, 2010, at Payatas 'A' Elementary School in Quezon City. True to fulfilling its mission to help provide sanitation, it turned over to the school a submersible pump and seven rehabilitated toilets. The school, which has a student population of 6,500 and 150 teachers and administration personnel, had only three malfunctioning toilets, and, worse, no running water at all!
The presence of about 300 parents and 200 school children during the turnover rites was overwhelming. A mini Laughter Yoga session was also conducted to enliven the occasion, and spread the multi-healthy benefits that Laughter Yoga offers. Amazed and delighted, having encountered Laughter Yoga for the first time, the crowd willingly participated and did Laughter Yoga exercises to help them when feeling weak, tired, 'low bat,' and also when angry, worried, fearful or disappointed.
The Principal, the Parents-Teachers Association President and all the teachers were duly felicitated for their selfless contribution to education and health care of children as well as enabling the Laughter Yoga Club of the Philippines accomplish its mission.
Report by Elvie Punzalan-Estavillo