Laughter Yoga In Vietnam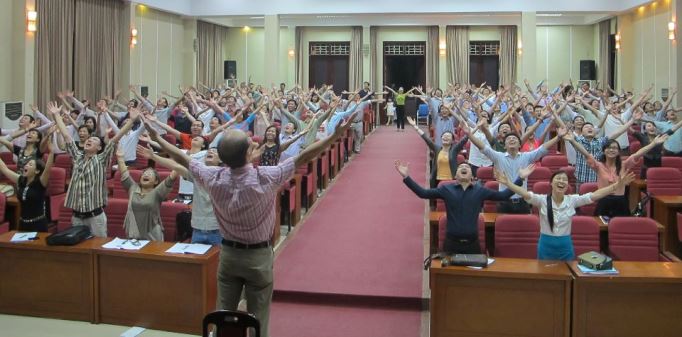 The people of Vietnam have made laughter their daily business as they have included Laughter Yoga in different walks of their life. In fact, the Laughter Club in Hanoi, launched in 2011, now boasts of being the world's largest daily Laughter Club with about 200 people. Le Anh Son, currently the president of the club has helped turn Laughter Yoga into a special morning exercise for Hanoians.
To further his dream, Son started a program called "Happiness in schools" that will be applied in all the junior and senior high schools, as well as colleges and universities, throughout the country. He realized the need for laughter and playfulness in children of all ages as they strive to meet the demands of school, college and parents.
Laughter Yoga helps children cope with stress and is the best technique to induct more laughter into their lives. It also helps in better concentration power, increases the learning ability and helps to enhance academic performance. As children learn to laugh unconditionally, they become adept at handling pressure as laughter builds self confidence and the ability to handle stress by boosting the immune system and releasing endorphins in the brain which 'kick start' good feelings and reduce stress.