Laughter Yoga In Perth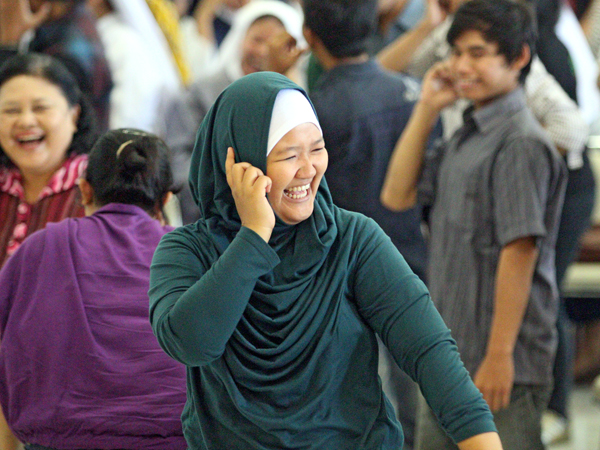 With growing focus on health and wellbeing, Laughter Yoga has found its way to Perth as more and more people are becoming aware that it is the best medicine for release of stress; it awakens your body with endorphins and promotes a life with a positive outlook. Director of Indian Ocean Laughter Club and Laughter Yoga teacher Peter Schupp in Perth believes this kind of exercise is very beneficial for workplaces given the amount of stress people put themselves under these days.
A study released by Deakin University's School of Psychology found that Laughter Yoga had positive benefits to workplace wellbeing after employees took part in sessions. Therapeutic benefits proven in the study showed a decrease in both stress and anxiety at least two-fold after a Laughter Yoga session, as well as an overall improved wellbeing and decrease in negative emotions. "A happy and stress-free environment with good planning creates better quality work," he adds.
For more information visit www.laughterwellbeing.com to find your local laughter club.
Photo Courtesy: watoday.com.au