Laughter Yoga In France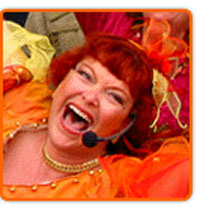 Laughter Yoga is fast catching up in many countries as more and more people experience enormous health benefits of laughing and being playful. Laughter teacher and Ambassador, Corinne Cosseron has actively contributed in the growth of Laughter Yoga in France for the last seven years. She has set up many Laughter Clubs which are involved in several activities in helping to bring more laughter and joy into the lives of people.
The first Laughter Yoga workshop in France was conducted by Dr. Madan Kataria in 2002 immediately after which four Laughter Clubs and the first International Laughter School was set up. The school has been instrumental in training several laughter leaders and teachers, setting up almost 200 Laughter Clubs and is engaged in professional teaching of the use of therapeutic laughter for people in different areas like health, social, school and companies.
Each Year, the School of Laughter organizes the International Laughter Meetings with all the arts of laughter: cinema, theater, painting, photo, dancing, and singing, free demonstrations, fiesta, love and laughter. It also holds the annual international symposium about the benefits of laughter on health which helps to generate more awareness about Laughter Yoga among the people.