Laughter Yoga In A Hospital In Italy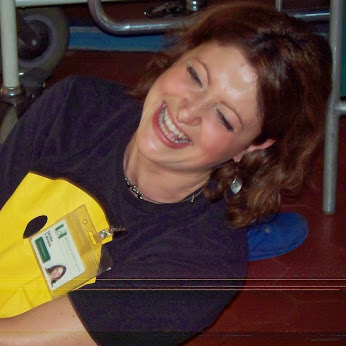 Antonella Manna, physiotherapist, Milan: In January 2013, I obtained a certificate as a Laughter Yoga leader and realized the potential of this technique both for helping patients and for the wellbeing of the health personnel in hospitals. I am trying my best to make people aware of Laughter Yoga in the hospital where I work, with the aim of divulging it in all the health facilities in Milan.
Difficulties and obstacles are many, but I have managed to hold weekly laughter sessions open both to the hospital's staff (on Wednesday), and to patients in our Senology-Oncology Wards (on Monday), with the help of a volunteer from an association in this sector.
At the Laughter World Day held in Bellaria I was offered the possibility to talk about my small hospital experience. I really felt like a Laughter Yoga leader and understood that I can really help to bring a smile to those who believe they have no reason to smile. In fact, to further my knowledge and skills, I attend regular laughter workshops and seminars. Besides helping others, I myself feel that the inner spirit of laughter has made me more compassionate and generous as a person, and has taught me to work selflessly and with pure dedication and commitment.