Laughter Yoga Helps Reduce Stress In US Military Nurses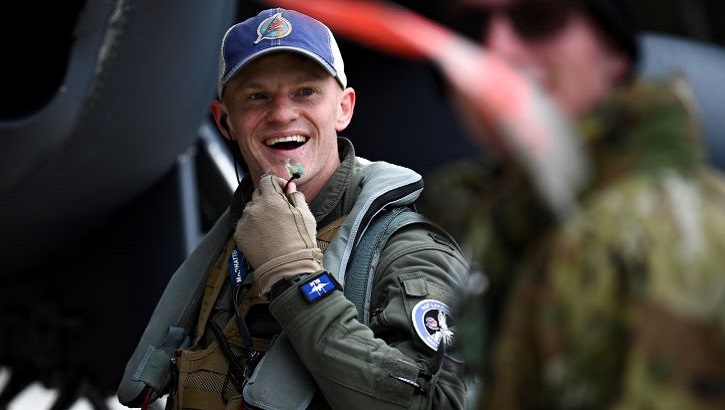 In a study conducted by US Air Force senior nurse Jacquelin Killian based in Ohio, it was scientifically proven that Laughter Yoga is the 'best medicine' for reducing stress and anxiety. She focused her study at the Uniformed Services University of the Health Sciences in Bethesda, Maryland and used Laughter Yoga as an intervention to mitigate the effects of stress on the students at USU.
Among the participants were USU military officers and graduate students. Killian used the Positive and Negative Affect scale to monitor them for depression and anxiety before, during, and after the introduction of Laughter yoga. At the end of two weeks, the results showed a significant reduction in stress levels and that the participants were sleeping better, drinking less alcohol and exercising more.
The science of laughter says that if we laughed for just a minute - even if it is fake; it engages the diaphragm, which is where the vagus nerve sits. This activates the parasympathetic nervous system, thereby generating a sensation of relaxation in the body, which helps to counter the negative effects of stress. Laughter yoga is good for the respiratory system, autonomic nervous system and the mind. Not only is laughter free and easy, Killian said, but it gets easier with time. The great thing about laughing is the more we do it, the easier it is to do, she added.
Killian emphasised said that stress management using laughter, is extremely important for nurses, especially within the military, as they face a lot of stress due to their obligation and a sense of duty they feel towards others. Laughter yoga has significant health benefits as it has the ability to reduce stress almost instantaneously. It also helps in improving physical health by boosting cardiovascular function, immunity, and lung capacity while releasing muscle tension. The practice fosters resilience and helps the health care professionals to handle challenging situations in a much better way.