Laughter Yoga Helps Inmates In Lake County Jail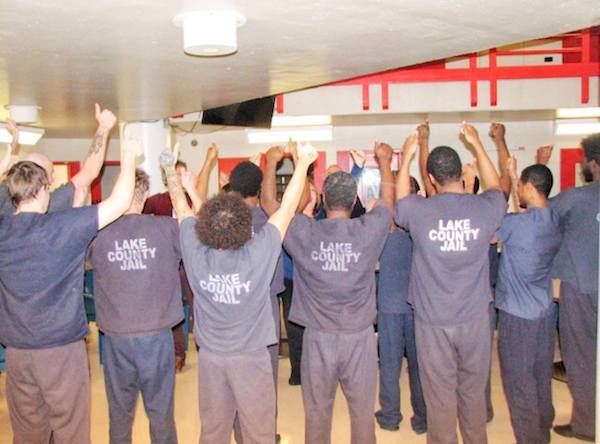 Laughter Yoga is an ideal method, which helps in resolving long standing negative emotions especially in criminals, who live constantly under pressure and stress. It is a great catharsis for release of pent up feelings, thereby providing an emotional balance and putting them into a positive frame of mind.
Just recently, Laughter Yoga USA conducted a laughter session for the jail inmates in Lake County. This was an interesting new way of helping those locked up in its jail cope with the stress and anxiety of captivity.
It was a very successful and inspirational laughter session, which lightened the inmates and made them feel better. There were plenty of laughs, and the participants were taught the benefits of laughter, meditation and breathing exercises.
Laughter Yoga, is a practice which eases depression and anxiety, lowers blood pressure, releases endorphins – the feel good hormones and generates compassion, hope and positive attitude. It is a great step to introduce this concept of unconditional laughter among the prisoners as it will provide them with the tools to get back to society and stay away from repeated offences.