Laughter Yoga Helps Cope With Serious Diseases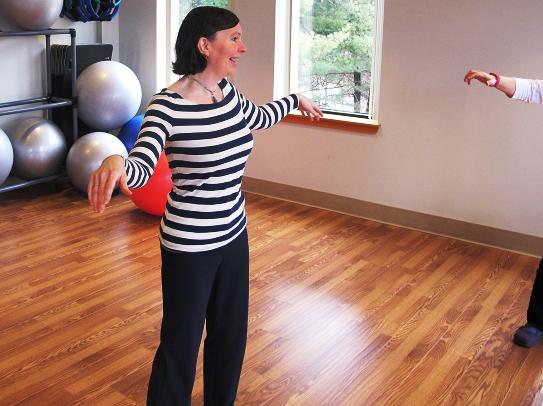 More and more people are fast realizing that Laughter Yoga not only provides simple health benefits; it has the ability to ease the burden and trauma of serious diseases. The power of laughter helps patients to cope with their illness with a positive mental attitude resulting in a better outlook towards the disease.
Conditions like cancer, Parkinson's disease, PTSD and depression are no laughing matter. But an increasingly popular form of group therapy uses laughter to help people overcome these same health challenges.
At the Cancer Community Center in South Portland, a group of four people conduct a weekly yoga class which does not require any special poses or forceful stretching. "You don't have to be in shape or flexible, you don't have to put yourself on a yoga mat in order to come to class," says instructor Nina Walsh.
Walsh says that laughter releases endorphins, which give the same sort of high as one gets from running or any other exercise. It increases the circulation and clears other organs as well.
Nancy Pogar of Scarborough decided to join the laughter group two years after being diagnosed with cancer. She has only been to the class a couple of times, but says she noticed the effects immediately."I'm telling you, the laughter involved is so uplifting and I was very surprised at the soreness I felt the following day," she says. "So even though it's called Laughter Yoga, you're still getting a workout."
"I'm incredibly disabled and I wasn't even sure I could do any kinds of yoga," says Barbara Johnson, who also felt the benefits of Laughter Yoga, despite physical challenges. "The benefit has been incredible. I walk my dog further, and my mood is much lighter."
According to Walsh there has been a considerable rise in the number of people taking to Laughter Yoga and this is because of the immense benefits that they can feel from the very first session.
Source: http://news.mpbn.net/post/laughter-yoga-easing-burden-serious-disease