Laughter Yoga For Philippines Students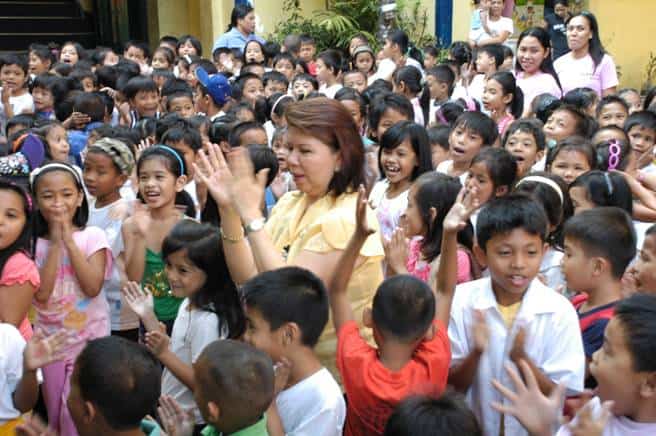 In a recently published report, Laughter Yoga was used to welcome the new batch of students at the University of the Philippines' College of Music (UPCM) in Diliman, Quezon City. The hall reverberated not with the sound of music, but with guffaws of laughter, meant to ease depression.
Paolo Trinidad, the founder of Pinoy Laughter Yoga (PLY) said that it is very hard for students to deal with the pressures of academic life at the university. In fact, he mentions that he too went through a similar existential crisis and struggle, that made him give up his dream of becoming a baritone. Having known the difficulties, Trinidad returned to the college to help the other students deal with trauma and depression.
Diaphragmatic laughter: Trinidad uses a unique therapeutic method called Diaphragmatic laughter, which is a way to relax, improve one's mood and boost the immune system. College students, he said, were especially prone to clinical depression because of the constant mental strain and emotional challenges they face and this method, which incorporates a psychoeducational approach helps them through their crisis and lessens depression. Trinidad helped UPCM students find the "sound of the body" through a 45-minute laughter exercise.
During his PLY session, he asked his audience to find the sound of their bodies by chanting, tapping their hearts, copying facial expressions and stretching their arms at varying intensities. He also taught them the proper way to smile using the right muscles.
Bad energies: Another method Trinidad applies are exercises to throw out bad energies that might dominate the mind. While laughter was his primary tool, he said that mental health problems were still no laughing matter. Depression and anxiety were issues that must be approached with appropriate interventions. With every smile, laughter and cheer that he draws from every audience, Trinidad said he believed that one day, Laughter Yoga would eventually "heal a wounded nation."