Laughter Yoga Conference In Western Australia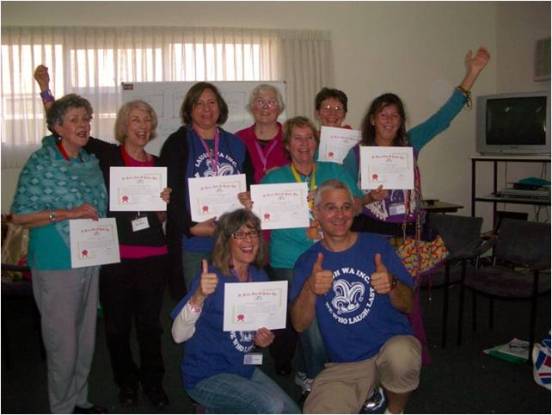 The first Laughter Yoga conference and training of West Coast Australia held in Perth in August 2012 was a huge success and thoroughly enjoyed by everyone who attended. Laughter professionals Sebastian Gendry, Merv Neil and Janni put in a huge amount of work which was gratefully received by all.
There was seven days of learning, sharing and hilarity and participants found the event to be truly life changing. The experiences shared by leaders and teachers from different countries of how Laughter Yoga brought about a change in their lives and those of others led the participants to embark on life with a great deal of inspiration and enthusiasm. Some of the presentations included panels on Laughter Yoga in schools and Laughter Therapy in Ageing and Disability.
The final days of the conference saw a lot of merriment and the Talent Night showcased some amazing talents in various fields of creativity. The event demonstrated all the positive outcomes for the laughter community in Perth as well as created happier people who in turn were motivated to spread the word of laughter and bring more joy and happiness into the lives of people.