Laughter Yoga Boosts Productivity In Business World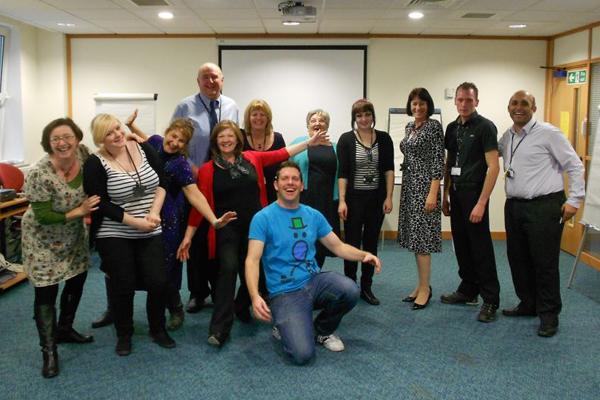 Laughter Yoga has proved to be the ideal exercise for providing stress relief to people in the business world. According to a recent news report funny business in the workplace is being replaced by the business of having fun. Companies and corporations worldwide have realized that laughter is a powerful tool they can use to boost happiness, creativity and productivity.
This rapid rise of the laughter industry, which started in India, is now a global phenomenon and has led to several companies setting up mission of spreading laughter among workers. Laughter therapy has proved productive in people's personal lives as well as in the business world and companies such as BBC Scotland, The Financial Times and Google have run laughter workshops. BarclayCard and Ernst & Young have also reportedly signed employees up to laughter therapy workshops.
Business consultant Eric Tsytsylin in a speech at the Graduate School of Stanford Business on the effects and benefits of laughter in the workplace cited laughter as productivity's greatest ally, arguably a vital aspect to the success of any business. He said that individuals primed to laugh before a complex task exhibit not only more flexible, creative decision making but also greater analytical precision. Laughter truly engages the whole brain.
The laughter industry has seen major growth in the last 10 years. John Hipkiss, founder of UK based laughter therapy company says he is often contacted by companies who are going through big changes, adding that, after initial cynicism from bosses and workers alike, the infectious laughter creates strong ties and a happier workplace atmosphere. Laughter Yoga has proven health and lifestyle benefits, and that it is also a useful tool for reducing stress physically, mentally and emotionally.
Some comments:
Lesley Batchelor, director general of the Institute of Export: Laughter certainly has its place in a work environment and I'm a firm believer that a happy office works harder.
Nihat, Yoga Instructor: I used to work for a major financial corporation where I started running Laughter Yoga sessions at lunchtime. For me and my colleagues it was a welcome relief from the traditional corporate culture.
Source: http://www.gtglobaltrader.com/news/youve-got-see-funny-side-business-success-indian-way